Del Sol Bakery (Boynton Beach)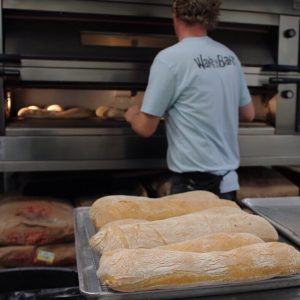 ***** Del Sol Bakery, 1600 North Federal Highway, Boynton Beach, Florida 33435, (561) 806-6726.
Found a terrific bakery for you guys to checkout – Del Sol Bakery in Boynton Beach.
Real easy concept at work here- Del Sol Bakery is an open space "working" bakery- where you see the stuff being made. There are no display cases, there are no tables to sit at- for eating/ drinking coffee/ schmoozing, real nice selection of artisan breads/ pastries/ scones/ cookies/ cakes…
The other day Jeff Eats and Mrs. Jeff Eats picked-up a good handful of items and I gotta tell you, absolute dynamite!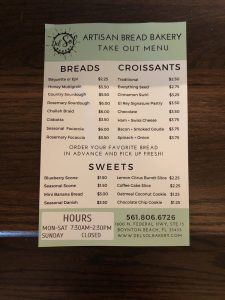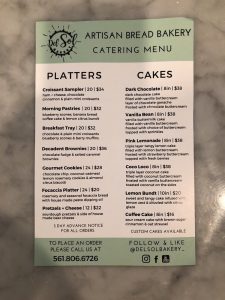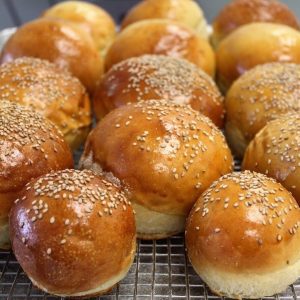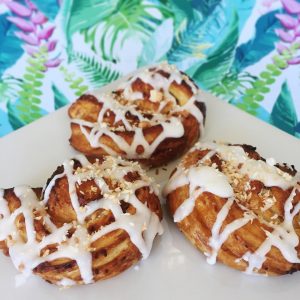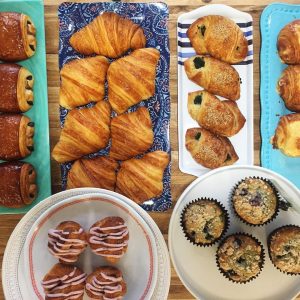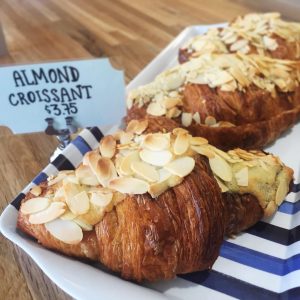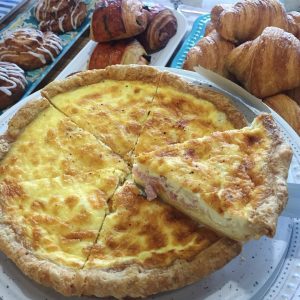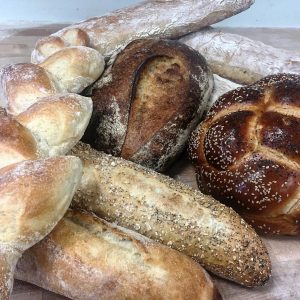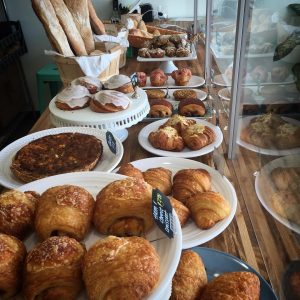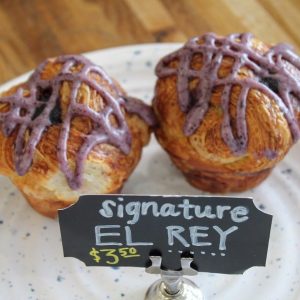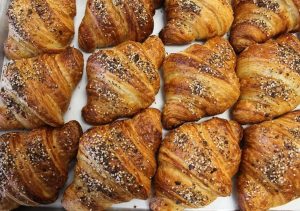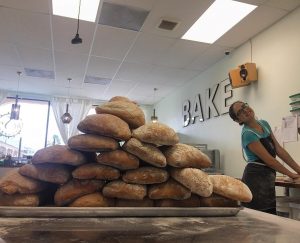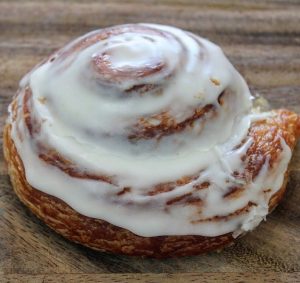 Let me wrap-up Sol Del Bakery by telling you guys that this joint's stuff is off the chart delicious! Being born and bred Brooklynites circa 50s-60s Jeff Eats and Mrs. Jeff Eats kinda think we know what good bakeries are all about- and I am telling you guys that although Del Sol's physical layout isn't like the Ebinger's (and other top notch bakeries of that era) that our mothers and we shopped in- Del Sol Bakery would definitely have been able to play in the same league!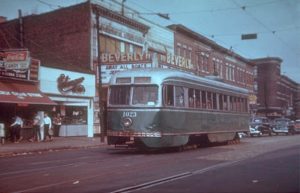 Del Sol Bakery is open Monday-Saturday 7:30am-2:30pm, closed Sunday.
You can checkout Del Sol Bakery at delsolbakery.com.