Tasty Home Cookin (Sarasota)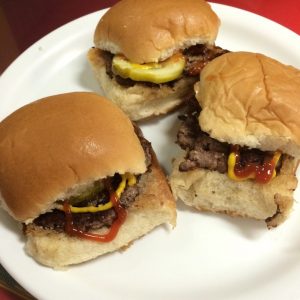 ***** Tasty Home Cookin, 3854 South Tuttle Avenue, Sarasota 34239, (941)-921-4969.
This tale- gets filed in the "Better Late Than Never" category…
For years- Jeff Eats has been hearing about Tasty Home Cookin a Sarasota "mom & pop" breakfast/lunch/dinner diner that supposedly makes absolutely amazing delicious hamburger sliders- long story short, yesterday Jeff Eats finally "got" to Tasty Home Cookin and yes!-the joint makes absolutely amazing delicious hamburger sliders!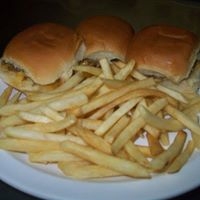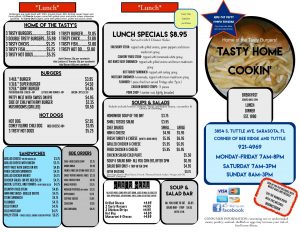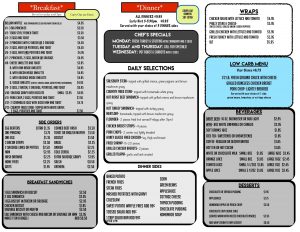 Can't leave Mrs. Jeff Eats out of this tale- while I was devouring 3- sliders ($5.50 with french fries and a fountain drink), Mrs. Jeff Eats gave Tasty Home Cookin's meatloaf dinner ($9.95 entree & 3 sides) a shot- and I gotta tell you, like the sliders and fries, absolutely delicious!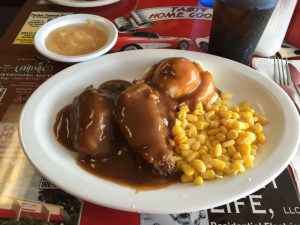 Let me wrap Tasty Home Cookin up for you guys by saying, this joint is an absolute home-run! Nothing fancy going on here- table/booth seating, delicious food, cheap prices (I mean inexpensive), terrific staff…and no matter what you do- you gotta order the joint's hamburger sliders!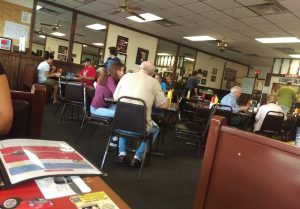 Tasty Home Cookin is open Monday-Friday 7am-8pm, Saturday 7am-3pm, Sunday 8am-3pm.
You can check menu/prices/info at tastyhomecookinsarasota.com.