Mad Dogs Hot Dogs (Venice)
***** Mad Dogs Hot Dogs, 2059 South Tamiami Trail, Venice, Florida 34293, (941) 493-3086.
Got an absolutely terrific hot dog "stand" for you guys to checkout- Mad Dogs In Venice.
Simple concept- walk-up window/drive thru/handful of covered outdoor tables, steamed/ grilled/ fried hot dogs, hot dog toppings galore, handful of sandwiches/sides.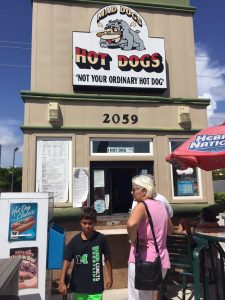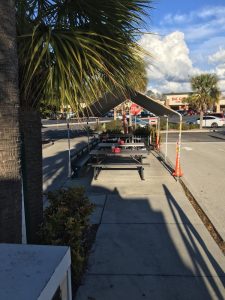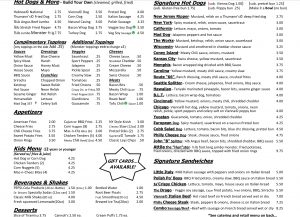 Jeff Eats and Mrs. Jeff Eats discovered Mad Dogs Hot Dogs a couple of days ago- and the joint blew us away!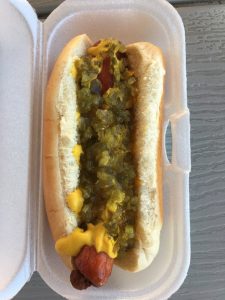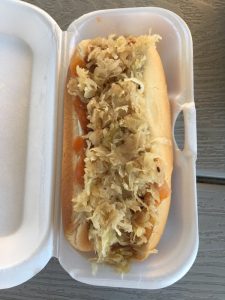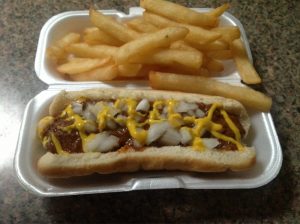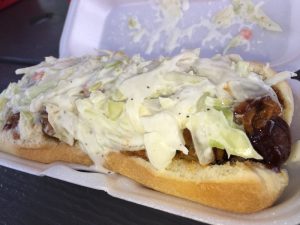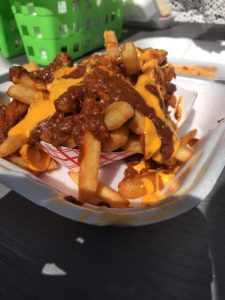 Trust Jeff Eats when I tell you- no matter where you're from- New York, Chicago, Detroit, Portland, Los Angeles etc- if you like hot dogs, you will absolutely positively love Mad Dogs Hot Dogs!
Mad Dogs Hot Dogs is open:
Monday – Friday: 11am – 7pm
Saturday: 11am – 6pm
Sunday: 11am – 4pm
For more info maddogshotdogs.com.