John Kay & Steppenwolf (Seminole Casino Coconut Creek- Coconut Creek)
This article first appeared on 3/10/18.
Just checked the box office (seminolecasinococonutcreek.com) and there are a handful of tickets left for tomorrow night's (5/12/18- 8pm) show. Jeff Eats and Mrs. Jeff Eats are good to go!
Posted on March 10th, 2018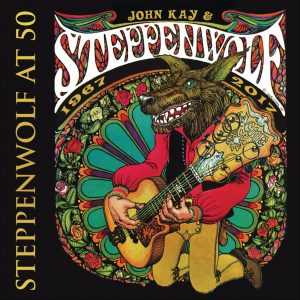 * JOHN KAY & STEPPENWOLF.
Never saw this guy John Kay 'live' in concert…
For sure not exactly a huge list of 60's hits- that said, the band did have Born To Be Wild and Magic Carpet Ride- and has sold over 25 million records!
Jeff Eats and Mrs. Jeff Eats are gonna pick-up a couple of tickets!
Just announced…
Saturday, May 12 • 8PM • The Pavilion
Experience one of rock's most enduring and respected bands as they deliver their hard-hitting, personally-charged music from over three decades. Watch Jay Kay & Steppenwolf bring their edgy sound and classic hits to our stage for a once-in-a-lifetime event.
Tickets on sale Monday, March 12 (at 10am) via Ticketmaster (ticketmaster.com).