Bob Saget (Seminole Casino Coconut Creek- Coconut Creek)
* Bob Saget.
Just announced…
The guy is very funny, but beyond filthy…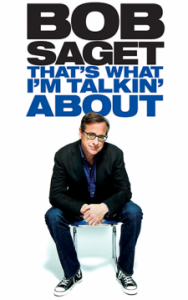 BOB SAGET
Saturday, June 23 • 8PM • The Pavilion
Join us for a night of comedy with Grammy®-nominated comedian, actor and writer Bob Saget. Saget has starred in many successful television shows, including family-friendly Full House and America's Funniest Home Videos, but in his comedy act, Saget embraces his dark side. Fresh off his new stand-up special, Zero to Sixty, Bob Saget proves he is a comedic legend through his depraved humor, words of wisdom and entertaining stories.
Tickets On Sale: ticketmaster.com