Barilla Ready Pasta (amazon.com)
***** Barilla Ready Pasta.
Jeff Eats recently came across Barilla Ready Pasta on amazon.com. For $10.74 I received 6- 8.05oz packages of rotini pasta. Barilla Ready Pasta is availableb in- Rotini, Penne, Elbows and Gemelli.
No bs- all you gotta do is microwave Barilla Ready Pasta for 60 seconds and you are good to go! You can eat the product (which by the way- is absolutely delicious) straight out of the package or you can top it with whatever you'd like.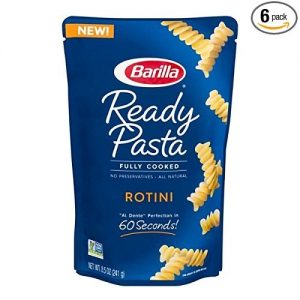 from amazon.com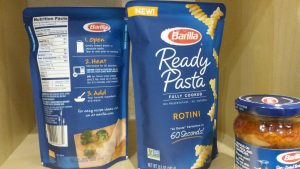 Barilla Ready Pasta, Rotini Pasta, 8.5 Ounces (Pack of 6)
About the product
Barilla's Rotini Ready Pasta tastes great & is a preservative free, quick microwave pasta option
Cook Time: just 1 minute in the microwave for al dente rotini spiral pasta
Serving Size: 2 cup-sized servings in each no boil pasta pouch for quick pasta meals or snacks
Each pouch contains sea salt, extra virgin olive oil & verified non-GMO rotini pasta
Perfect quick cook pasta you can substitute into any rotini recipe to cut down on prep time
_____
Like I said, I got my Barilla Ready Pasta from amazon.com. A cursory check of my Boca Raton neighborhood- found Barilla Ready Pasta available at Publix, Walmart and Target. Price-wise all three stores were priced similar to amazon.com ($1.79 per package) with individual packages running between $1.68-$1.79.
For more info on Barilla Ready Pasta check Barilla.com