Top Of The World: A Carpenters Tribute (Boca Black Box- Boca Raton)

* Top Of The World: A Carpenters Tribute.
Jeff Eats and Mrs. Jeff Eats were/are- huge Karen Carpenter fans!
Personally, I'd rate Karen Carpenter as one of America's top 10 female pop vocalists of all time!
This morning, heard some really good stuff about- Top Of the World: A Carpenters Tribute…
Checked out- topoftheworldcarpenterstribute.com.
Just picked-up 2 tickets…
The Skinny:
Top Of The World: A Carpenters Tribute
Sunday, April 29, 2018 (7pm)
Boca Black Box
8221 Glades Road #10
Boca Raton, Florida 33434
Box Office: 561.483.9036
Tickets: bocablackbox.com goldstar.com (discount tickets)
from bocablackbox.com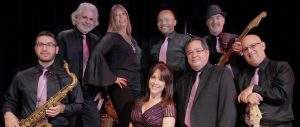 Debbie Taylor and a full seven-piece backing band bring the smooth pop songs of The Carpenters to vibrant life at Boca Black Box, while going behind-the-music to share stories of the brother-sister duo's rise to fame. Fueled by Karen Carpenter's distinctive contralto vocals and her brother Richard's knack for composing smash hits, the Carpenters scored more than a dozen Top 10 singles and three Grammy Awards in the '70s & '80s, with favorites like "We've Only Just Begun," "(They Long to Be) Close to You," "Rainy Days and Mondays," "Superstar," "Yesterday Once More" and others.