Robert Klein (Boca Black Box- Boca Raton)
This article first appeared on 1/12/18. I just checked the Boca Black Box's- Box Office (bocablackbox.com) and goldstar.com (discount tickets)- and there are a handful of tickets left for Robert Klein's Thursday-4/26, Friday-4/27 & Saturday-4/28 shows. Trust Jeff Eats when I tell you- that you definitely want to see Robert Klein's stand-up act, the man is absolutely brilliant. Time to lineup tickets as the bet here, SRO for all 3 shows is in the making!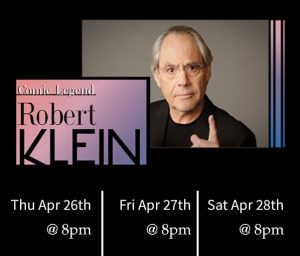 Posted on January 12th, 2018
* Robert Klein
Just announced…
Robert Klein
Thursday, April 26, 2018 (8pm)
Friday, April 27th, 2018 (8pm)
Saturday, April 28th, 2018 (8pm)
Boca Black Box
8221 Glades Road Suite #10,
Boca Raton, Florida 33434
Box Office: 483.9036
Tickets: bocablackbox.com check goldstar.com for discount tickets
The man is one of America's all-time great comedians,
Don't miss him!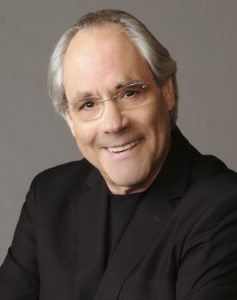 from bocablackbox.com
For more than forty years, Robert Klein has entertained audiences, and he continues to have an acclaimed career in comedy, on Broadway, on television, and in film.
2014 and 2015 have been busy years for Klein. He's appeared on "Madame Secretary" starring Tea Leoni on CBS, "Sharknado 2: The Second One" and "Sharknado 3: Oh Hell No!" starring Ian Ziering, on Syfy. Most recently, he guest stars as Laura Diamond's grouchy but loveable father, Leo, on NBC's "The Mysteries of Laura" starring Debra Messing. He is also the subject of a new documentary, "Robert Klein: Still Can't Stop His Leg", for the Weinstein Company, which premiered on Starz, March 31st, 2017.
Born in the Bronx, he was a member of the famed "Second City" theatrical troupe in Chicago.
He was nominated twice for Grammy Awards for "Best Comedy Album of the Year" for his albums "Child of the Fifties" and "Mind Over Matter."
He received a Tony Award nomination for Best Actor, and won a Los Angeles Drama Critics Circle Award for his performance in the hit Neil Simon musical, "They're Playing Our Song." In 1993, Klein won an Obie and the Outer Critics Circle Award for Outstanding Performance by an Actor in Wendy Wasserstein's, "The Sisters Rosensweig."
In 1975, Klein was the first comedian to appear in a live concert on Home Box Office. He has gone on to do nine one-man shows for HBO and received his first Emmy nomination for Outstanding Music and Lyrics in 2001 for Robert Klein: "Child in His 50's." Klein released "Robert Klein: The HBO Specials 1975-2005," a collector's DVD box set to critical acclaim.
His most recent special for HBO, "Robert Klein: Unfair and Unbalanced" aired on June 12th, 2010 and is also available as a DVD. This special earned him a second Emmy nomination in 2011 for Outstanding Original Music and Lyrics.
Among dozens of starring and guest-starring roles on television, he co-starred in the hit NBC series, "Sisters," has a recurring guest-starring role on "Law and Order" and has guest starred on "The Good Wife" and "Royal Pains." He regularly appeared on talk shows, making more than 100 appearances on "The Tonight Show" and "Late Show with David Letterman." Currently, he can be seen on "The Tonight Show with Jimmy Fallon," where he is a show favorite and on "The Late Show with Stephen Colbert."
Klein has also appeared in many notable films including, "Hooper," "The Owl and the Pussycat," "Primary Colors," "People I Know," "Two Weeks Notice," and "How to Lose a Guy in 10 Days," and "The Back-Up Plan" with Jennifer Lopez.
"The Amorous Busboy of Decatur Avenue," his first book for Simon & Schuster, is an affectionate coming-of-age memoir about growing up in the '50s and '60s before embarking on a show business career. In it he recounts his journey from an apartment in the Bronx, developing his talent in Chicago and the beginning of his show business stardom. The book is
pure Robert Klein: witty, honest, self-questioning and always contagiously funny. Publishers Weekly wrote: "…he unfurls an array of captivating anecdotes, writing with wry wit and honesty."
Robert, a lifelong New Yorker, makes his home in Westchester and New York City.