Giuseppe's Cafe (Boca Raton)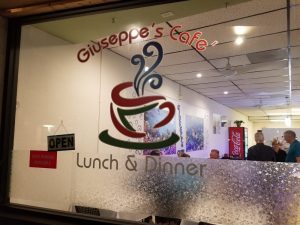 * Giuseppe's Cafe, 67 South Federal Highway, Boca Raton, Floria 33432, (561) 235-5039.
In recent weeks, Jeff Eats has been hearing some absolutely dynamite things about a "mom & pop" (actually in this case- a husband & wife) hole in the wall Italian joint- named Giuseppe's Cafe in Boca Raton.
I haven't eaten there yet, but I have walked by-the-joint several times and "hole in the wall" is being kind…maybe 6 tables and a few display cases for gelato and various baked goods!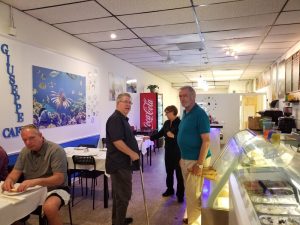 Jeff Eats got plans to eat there in the near future, but in the mean time- I'm kinda thinking that some of you guys might like to check out this joint which supposedly serves up amazingly delicious salads, sandwiches, paninis, pastas, entrees, gelato and desserts!
You can check giuseppegelatocafe.com for menu/info.
Giuseppe's Cafe is open Monday-Wednesday, Friday 11am-9pm, Thursday 11am-4pm, Saturday 5pm-10pm, closed Sunday.