The Last Movie Star- starring Burt Reynolds
* The Last Movie Star- starring Burt Reynolds.
Jeff Eats the movie critic- is telling you guys that you gotta see The Last Movie Star starring Burt Reynolds which is currently playing in Florida movie theaters as well as being available on many cable companies' pay-per-view systems.
This movie has to rank right up there with Reynolds' best starring roles!
Last night- Jeff Eats and Mrs. Jeff Eats saw The Last Movie Star and once again I'm telling you guys- you gotta see this movie!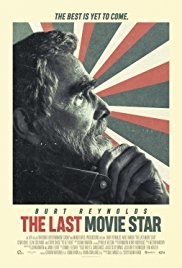 Vic Edwards (Burt Reynolds) was the biggest star in Hollywood, a college football legend turned stunt double turned leading man. Now, in his eighties, he's convinced by an old friend (Chevy Chase) to accept an invitation to receive a Lifetime Achievement award at a two-bit film festival in Nashville. The trip launches him on both a hilarious fish-out-of-water adventure and an unexpectedly poignant journey into his past.