MIKE DELGUIDICE & BIG SHOT – CELEBRATING THE MUSIC OF BILLY JOEL (Parker Playhouse- Fort Lauderdale)
This story first appeared on 12/27/17. Jeff Eats just checked and Parkerplayhouse.com and goldstar.com (discount tickets) just listed a bunch- of tickets for tommorow night's (Friday- 4/6/18) show. All I can tell you Billy Joel fans is that you-gotta see Mike Delguidice & Big Shot! Definitely one of the best, if not "the" best Billy Joel tribute band currently working America's casino/event/arena circuit. Jeff Eats and Mrs. Jeff Eats are gonna be there!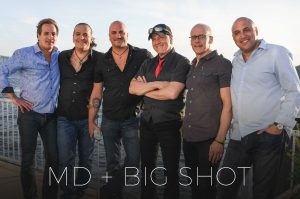 Posted on December 27, 2017
* MIKE DELGUIDICE & BIG SHOT – CELEBRATING THE MUSIC OF BILLY JOEL.
Real simple tale, MIKE DELGUIDICE & BIG SHOT is the best Billy Joel tribute band on the face of this planet!
The Skinny…
MIKE DELGUIDICE & BIG SHOT – CELEBRATING THE MUSIC OF BILLY JOEL
FRI, APR 6, 2018 – 8:00 PM
Parker Playhouse
707 Northeast 8th Street
Fort Lauderdale, FL 33304
Box Office: 954.462.0222
Tickets: parkerplayhouse.com
Tickets On Sale Thursday, December 28, 2017 At 10 AM
from parkerplsyhouse.com
Fronted by the amazing vocals and piano of Michael DelGuidice and backed by one of the most dynamic and seasoned bands in the industry (and members of Bill Joel's own band), this high-energy and interactive concert is packed with hit after chart-topping hit by Billy Joel as well as astonishing renditions of songs by Paul McCartney, Elton John, The Beatles, Journey and Chicago.
"They had a hard time convincing me it wasn't me. It's uncanny."
– BILLY JOEL in the New York Times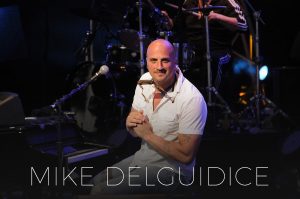 Mike DelGuidice, one of Long Island's most celebrated performers. After 18 years of playing Billy Joel's music in his band Big Shot, Mike DelGuidice now lives a dream come true. In October of 2013, Billy Joel heard Mike sing, and personally hired Mike to join his band. Mike's encyclopedic knowledge of the Billy Joel catalog made him a perfect fit as background vocalist and guitarist for BILLY JOEL. And now you can see Mike on tour with Billy Joel all over the US & world in major arenas and stadiums including every month at the iconic Madison Square Garden.
Mike is a brilliant vocalist and composer and a master of several instruments including bass guitar, guitar, piano and drums.
He is the author of two albums "My Street" and "Miller Place" and several of his new songs are currently under favored consideration for film soundtracks, including Mike's song, "Ordinary Guy" which is the theme song for the Keven James sitcom, "Kevin Can Wait".
Mike now juggles his busy schedule with his band Big Shot along with weekly shows around the USA and abroad with Billy Joel.