Free Charburger with Cheese (The Habit Burger Grill)
This article first appeared on 3/5/18. Definitely "not" a life shattering deal- but, if you want to get a free Habit Burger Grill- Charburger with Cheese you've got until tomorrow 3/31/18 to make your move!
Posted on March 5, 2018
* Free Charburger with Cheese.
The Habit Burger Grill is giving away free Charburgers with Cheese!-(Figure a Charburger with Cheese runs something like $3.85).
Just go to The Habit Burger site- habitburger.com and fill out the form.
Jeff Eats, Mrs. Jeff Eats, Daughter Jeff Eats and Son Jeff Eats are already signed-up!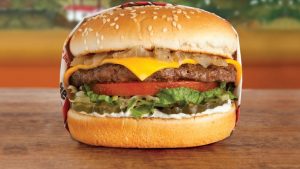 from habitburger.com
Join The CharClub
Starting February 21, join the CharClub and receive a FREE Charburger with cheese coupon sent directly to your inbox. Sign up by March 31, 2018. Offer not valid in USC, GCU, LAX, UAE, Reno, China and Santa Barbara County locations.
For our purposes there are The Habit Burger Grills in…
The Habit Burger Grill
Boca Raton, FL
The Habit Burger Grill
Delray Beach, FL
The Habit Burger Grill
Plantation, FL
The Habit Burger Grill
Royal Palm Beach, FL
The Habit Burger Grill
Palm Beach Gardens, FL
The Habit Burger Grill
Miami, FL
The Habit Burger Grill
Pembroke Pines, FL
The Habit Burger Grill
Millenia Plaza
Orlando, FL
The Habit Burger Grill
Winter Park, FL
The Habit Burger Grill
Orlando, FL