Margaret Cho (Palm Beach IMPOV- West Palm Beach)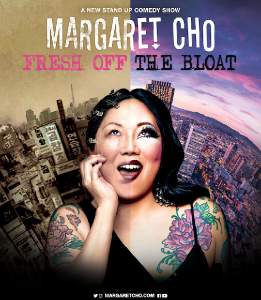 * Margaret Cho.
Jeff Eats- big fan.
Mrs. Jeff Eats- not such a big fan.
Jeff Eats wins this one, picking- up 2 tickets this morning for Cho's Saturday, 3/17/18 9:30pm Palm Beach IMPOV, 5050 South Rosemary Avenue, West Palm Beach, Florida 33401 (561-833-1812) show,
The often controversial- brilliant standup comedian is scheduled to play the Palm Beach IMPROV, Friday, 3/16/18 (7:30pm & 10pm) and Saturday, 3/17/18 (7pm & 9:30pm).
Tickets: palmbeachimprov.com