Trader Joe's Chocolate Pecan Pie Bar (Trader Joe's- Boca Raton)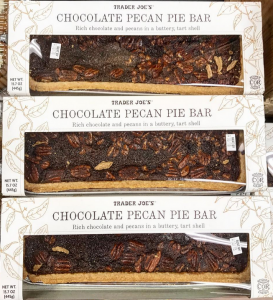 ***** Trader Joe's Chocolate Pecan Pie Bar.
Yesterday, while shopping at Trader Joe's, 855 South Federal Highway, Boca Raton, Florida 33432, (561) 338-5031- Jeff Eats came across and purchased one of the above pictured $6.99-Trader Joe's Chocolate Pecan Pie Bars and I gotta tell you guys, that it was so delicious that last night- I ate the entire 15.7oz Chocolate Pecan Pie Bar while watching the 1 hour and 58 minute tv pay-per-view showing of the film- Marshall! Am I proud of myself? Yes I am!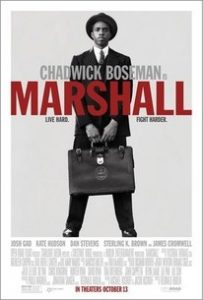 Let me close by saying, that unless you are allergic to pecans and/or chocolate- you gotta try Trader Joe's Chocolate Pecan Pie Bars! By the way, Jeff Eats loved Marshall and I'm getting a bit tired of Trader Joe's employees always being so happy and polite!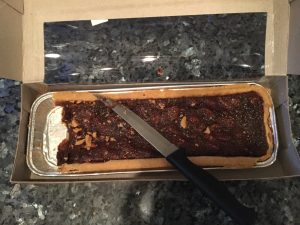 from traderjoes.com
More often than not, pies are round. This pie is not—it's rectangular, which is why we decided to call it a "bar." Shape isn't too important, though, because Trader Joe's Chocolate Pecan Bar is still pie-like—and a delicious, melt-in-your-mouth pie-but-not-pie treat, at that.
A filling made of brown sugar, semi-sweet chocolate, and butter rests in a flaky pastry crust and is hand-topped with pecan halves. It's equally suited for a holiday dessert tray or a tasty after-a-giant-turkey-meal treat. The bar shape allows for a variety of serving options: do you prefer squares, or smaller bars? Perhaps even triangles? What we're saying is you're not confined to the classic "pie wedge." And, there are corner pieces (four, to be exact) for all those pie crust lovers.
We're selling each 15.7-ounce Chocolate Pecan Pie Bar for $6.99, throughout the holiday season.