Hot Diggity Dogs & More! ( Fort Lauderdale)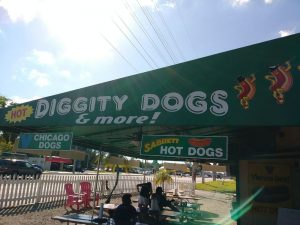 ***** Hot Diggity Dogs & More!, 2641 Griffin Road, Fort Lauderdale, Florida 33312, (954) 981-7827.
Got a terrific hotdog/hamburger/French fries/sub joint for you guys-Hot Diggity Dogs & More! in Fort Lauderdale.
Simple concept at work here- order/pickup at counter, drive-thru, cash only, inside counter seats, outside patio seating, off the the chart reasonably priced delicious hot dogs, burgers, French fries, Philly cheesesteaks and other stuff.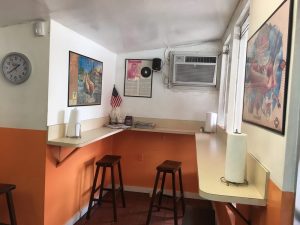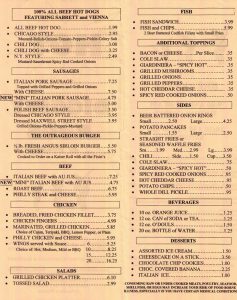 The bet here- is that no matter where you're "originally" from (Chicago, New York, Detroit, etc.) or how you like your dogs cooked (boiled or grilled) and topped- you're gonna love Hot Diggity Dogs & More!'s hot dogs and the rest of its food!
Jeff Eats, Mrs. Jeff Eats, Daughter Jeff Eats and Son Jeff Eats did a recent lunch at Hot Diggity Dogs & More! and like I said a few seconds ago- reasonably priced delicious stuff!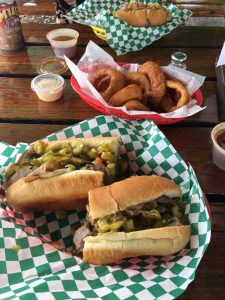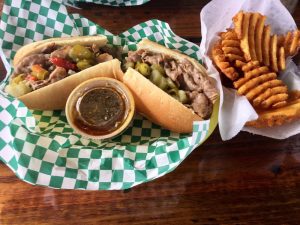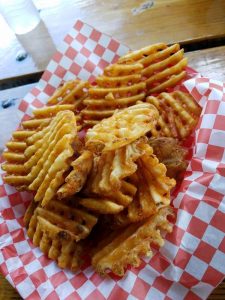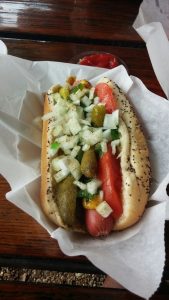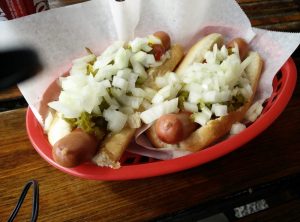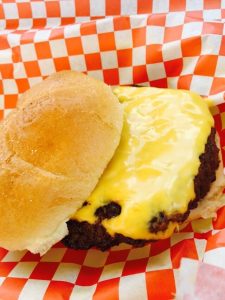 Hot Diggity Dogs & More! is open Tuesday-Friday 9am-4:30pm, Saturday 10:30am-4:30pm, closed Sunday & Monday.
A final heads-up, you French fries "eaters"- gotta try the joint's waffle fries! Vinnie Barbarino-AMAZING!