Dessert Wars (FIU Arena- Miami)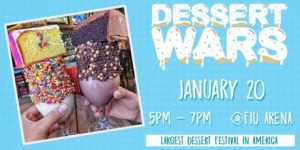 * Dessert Wars.
If Jeff Eats and Mrs. Jeff Eats didn't already have tickets to see Darlene Love on Saturday, January 20th at the Parker Playhouse in Fort Lauderdale- we'd be going to Dessert Wars!
The absolute perfect way to break that- New Year's Diet Resolution!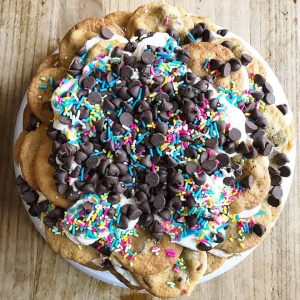 The Skinny:
Dessert Wars
Saturday, January 20th, 2018 (5pm-7pm)
FIU Arena
1180 Southwest 113th Avenue
Miami, Florida 33199
Tickets: $20 at dessertwarsmiami.com
For a full list of vendors/info check dessertwarsmiami.com
from dessertwarsmiami.com
What's included?
Your ticket includes entrance into the event from 5pm-7pm. You will be given 30 raffle tickets in which you can exchange them at any vendor for a dessert sample. Tickets include deluxe tasting, your personal to-go box along with coffee and ice cold milk.
Will there be gluten-free/vegan options?
While this event is not exclusively gluten-free or vegan, we will have several vendors who will offer gluten-free and/or vegan options.
Can I get a refund on my ticket?
No refunds will be offered and all sales are final.
What if it rains?
The event is rain or shine.
Is the event child/family-friendly? Does my child need a ticket?
Yes! We welcome all children and families. We require all attendees, including children of all ages, to purchase a ticket. Everybody receives a to-go box, so everybody will be required to have a ticket to enter.