Win A $50 Zinger's Delicatessen Gift Card (Boca Raton)
This contest started on 1/1/18. This contest has a winner.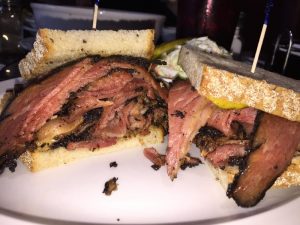 * Win A $50 Zinger's Delicatessen Gift Card.
Jeff Eats got a $50 Zinger's Delicatessen Gift Card to give to one of you guys!
The game- the first 25 "reader-comments" received – will be entered in a "blind hat pick"! You can submit as many comments as you'd like but- Please, only 1- reader comment – per day…play fair!
The $50 Gift Card is good at Zinger's Delicatessen, 7132 Beracasa Way, Boca Raton, Florida 33433, (561) 826-7323. Check zingersdeli.com for menu/prices/info.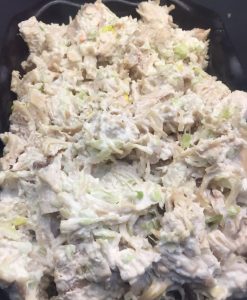 Posted on December 12th, 2015
***** Zinger's Delicatessen, 7132 Beracasa Way, Boca Raton, Florida 33433, (561) 826-7323.
No more than 34 minutes ago- at the intersection of Yamato Road and Lyons Road in Boca Raton-Jeff Eats saw a gigantic tractor trailer unloading a load of cars-with New York and New Jersey license plates. To save the owners of those cars- the time and effort of writing Jeff Eats, I am reprinting "Pastrami, Corned Beef, Brisket- My Man!"- which appeared on November 17, 2014.
Now, just between you guys and Jeff Eats, we all know that "food reviewing" is nothing but one huge game! What I like you may hate and vice versa! So with that in mind, I'm gonna tell you, that Jeff Eats considers Zinger's Delicatessen in Boca Raton to be the best full service NY Kosher Style Deli in-South Florida! For sure, I haven't been to "every" deli or bagel joint down here- but trust me, I've fressed in my fair share-and "I" haven't found "one" that's better or as consistent as Zinger's is! Just so we are straight with each other, Jeff Eats has eaten in a number of other really good South Florida- NY Kosher Style Delis/kosher delis/and bagel joints but if I had to pick just one-to provide food for Jeff Eats'-"Death Row Deli Last Meal" it would be Zinger's. Now, if for some reason Zinger's doesn't work for you (i.e. too far away, too cheap, too expensive, Jeff Eats knows-dick about pastrami/corned beef/brisket), etc.), I got a ton of "stories" on other joints- so nobody here is gonna starve!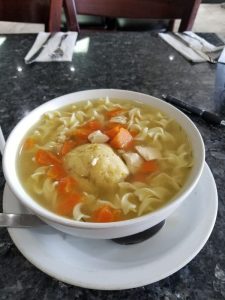 Posted November 17, 2014
***** Pastrami, Corned Beef, Brisket- My Man!
A recent e-mail,
Jeff,
Maybe you can help me out here.
I'm new to the area (Delray Beach).
I'm looking for a place to get great corned beef, pastrami, brisket sandwiches like they serve at Katz's in NYC. Not interest in the Natioanl Deli garbage that Too Jays and bagel joints serve up.
Would really appreciate some recommendations.
Thanks,
MY MAN
*****
MY MAN:
First, welcome to South Florida.
If you check JEFF EATS-up at the top there is a SEARCH BOX…type in PASTRAMI, or CORNED BEEF, or BRISKET- (you may also want to throw in DELI-for good measure) and it will pull-up for you all of the "columns" that relate to pastrami, corned beef, brisket. If memory and my waistline serve me correctly, you'll find a load of joints that make some pretty decent stuff.
Just so you know, Jeff Eats' style isn't to be in the pecking order business. What I might like, you might not like, so forth and so on! With that in mind, IF I had to pick ONE JOINT-near you- to feed my face with Pastrami, Corned Beef and Brisket it would be ZINGER'S DELICATESSEN in Boca Raton…now, if Zinger's doesn't work for you- don't worry, there are a load of other joints that will fix-you up just fine!
By the way, based on your e-mail, I'm thinking that you'll soon be "writing" Jeff Eats about good-Chinese joints. So, save the ink…use the same SEARCH BOX for my "picks"-you know, sweet & sour pork, egg rolls, pan fried dumplings, so on and so forth…
Hope this helps you out.