Maureen Langan: Daughter of a Garbageman (Boca Black Box- Boca Raton)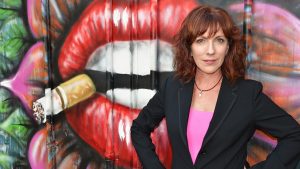 * Maureen Langan: Daughter of a Garbageman.
Maureen Langan the national touring headliner comedian is set to play the Boca Black Box in Boca Raton on Saturday, January 6th (8pm) and Sunday January (2pm)- and I am telling you that this lady's act is not to be missed!
Simply put, Maureen Langan is one of the funniest female comedians currently working America's comedy club casino/convention/resort/event circuit!
Like I just said, you don't want to miss this lady's act!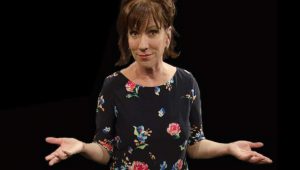 The Skinny…
Maureen Langan: Daughter of a Garbageman
Saturday, January 6th, 2018 (8pm) & Sunday, January 7th, 2018 (2pm)
Boca Black Box
8221 Glades Road, Boca Raton, FL 33434
Box Office: (561) 483-9036
Tickets: bocablackbox.com goldstar.com (discount tickets)
from bocablackbox.com
Langan's one-woman show is a funny and moving tale of the journalist turned comic's 1970s upbringing in New Jersey.
Raised by an Irish immigrant mother and Bronx-born sanitation worker father, Maureen was told that an education was the road to success.
But is that true? How do you tell your daughter to read and write when sex tapes lead to book deals? When "The Apprentice" becomes the president? Who is to blame? Our mothers? Our fathers? America?
In DAUGHTER OF A GARBAGEMAN, Maureen hysterically lambasts our "Kardashian culture" while sharing her parents deep struggles, strengths, and secrets and how that made her who she is today.
DAUGHTER OF A GARBAGEMAN has played to rave reviews in San Francisco, Berkeley, Nantucket, and Edinburgh, Scotland.
"The most emotionally moving show I have seen this Season … genuine laugh-out-loud hilarity." —Daily Business, UK
"Maureen has something to say about family relationships, self- acceptance and American culture and is willing to be completely honest without sacrificing her killer sense of humor."
-The San Francisco Examiner
Maureen Langan hosts a weekly talk show on KGO Radio in San Francisco. She is an award-winning broadcast journalist for PBS and Bloomberg TV & Radio. As a standup, Maureen has performed around the country and world, featuring at festivals from South Africa to Canada. She has performed with Rosie O'Donnell on Broadway and has opened for Gladys Knight, Joy Behar, and Dennis Miller. Maureen splits her time between New York City and San Francisco.