Wil Shriner And Friends Comedy Workout (Boca Black Box- Boca Raton)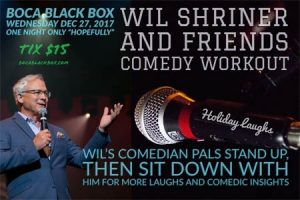 * Wil Shriner And Friends Comedy Workout.
Wil Shriner is an absolutely brilliant standup comedian!
Jeff Eats and Mrs. Jeff Eats can't wait to see what Shriner- and his "friends" have planned (or maybe not planned) for tomorrow night (Wednesday, December 27th (8pm)) at the Boca Black Box in Boca Raton!
Trust Jeff Eats on this one, without even knowing who the "friends" are- I guarantee you guys that this show will be absolutely hilarious!
The Skinny…
Wil Shriner And Friends Comedy Workout
Wednesday, December 27, 2017 (8pm)
Boca Black Box
8221 Glades Road, Boca Raton, FL 33434
Box Office: (561) 483-9036
Tickets: bocablackbox.com goldstar.com (discount tickets)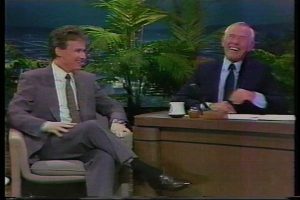 from goldstar.com
Wil Shriner and Friends
BOCA BLACK BOX, BOCA RATON, FL
Wil Shriner & Friends: See the TV Comedy Legend
Wil Shriner is a nationally known comedian with over 50 appearances on Leno, Letterman, Carson and more under his belt. He's also an award-winning television director, helming numerous episodes of Frasier, Everybody Loves Raymond and Gilmore Girls. And since being a beloved stand-up and TV director aren't enough, he's acted in over a dozen films, including Francis Ford Coppola's Oscar-nominated Peggy Sue Got Married. Now Shriner and some of his funniest friends are coming to Boca Black Box for a night of stories and big laughs.