Palermo's Italian Bakery (Boynton Beach)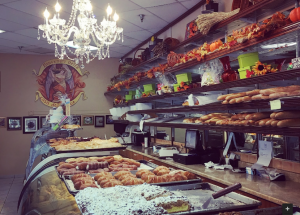 **** Palermo's Italian Bakery, 140 North Congress Avenue, Boynton Beach, Florida 33486, (561) 737-8500.
Way-back on 9/16/17- Jeff Eats told you guys about a real good Italian bakery- Palermo's Italian Bakery in Boynton Beach. Over the past 8 years, Jeff Eats and Mrs. Jeff Eats have been steady Palermo's customers and I gotta tell you guys that the joint's cakes, breads, cookies, pastries and prepared foods are top-notch stuff!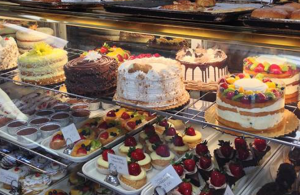 The tale- Over the past 8 years, Palermo's expanded its bakery "operation" to include a limited breakfast/ lunch menu and live entertainment (at night) on its rear outdoor patio! On Friday & Saturday nights- in addition to desserts the joint has "price fixed" Italian dinners! Every month- Palermo's website- palermoitalianbakery.com has an entertainment calendar which lists upcoming performers/ events. Trust Jeff Eats on this one, this is a really casual way to enjoy delicious desserts/dinner stuff while being entertained by some very professional performers!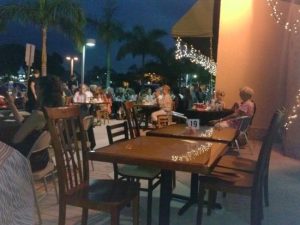 You guys can check palermoitalianbakery.com for entertainment schedules/ menus/ and details about what Jeff Eats has just been yapping about.
Printed down below is a flyer for an upcoming event- which should give you some idea as to the level that Palermo's is playing at! By the way, most of the "entertainment" is complimentary- but you guys do know, that Palmero's is looking for you guys to spend some cash on food and beverages!
Palermo's Italian Bakery is open Tuesday-Thursday 8am-7pm, Friday-Saturday 8;30am-11pm, Sunday 9am-5pm, closed Monday.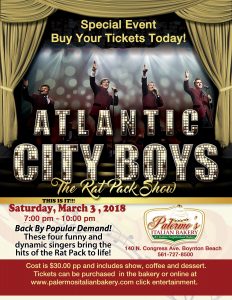 _________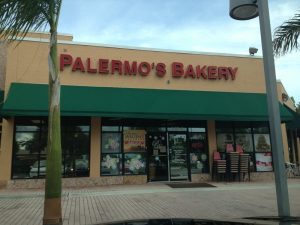 Posted on September 16th, 2009
***** Palermo's Bakery, 140 North Congress Avenue, Boynton Beach, Florida 33486 (561) 737-8500.
If you are "on" Weight Watchers, The Hollywood Cookie Diet, Jenny Craig's, Nutri Systems…Jeff Eats is thinking that-you are probably gonna hate this joint because- (you fill in the blank) ______________!
Palermo's is a terrific "Italian Bakery" located in Boynton Beach. You name it…cannolis-eclairs-tiramisu- pastries-cakes-pies-breads-rolls-ices…and this joint-got it.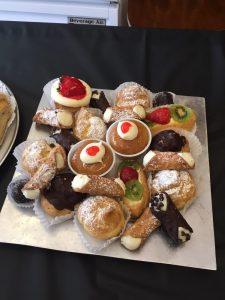 Palermo's is one of the top Italian bakeries in South Florida.
Its stuff is outrageously good.
If Italian bakeries (I love them) are your game…
Palermo's is open Tuesday-Saturday 7:30am-7pm, Sunday 8am-4pm, closed on Monday.