Food Truck Wars- Inaugural "Battle at the Beach" (Daytona Beach)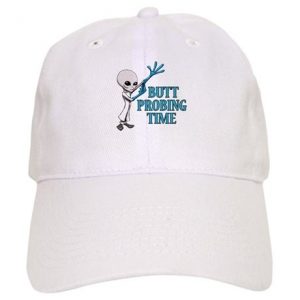 * Food Truck Wars- Inaugural "Battle at the Beach."
Mrs. Jeff Eats' cousin Louis and his wife Marla live close by- this "one."
This coming Friday, Jeff Eats is gonna gas up the car- make the drive and "he" and Mrs. Jeff Eats are going to spend Friday and Saturday with "her" relatives…
Our plans include- catching Food Truck Wars- Inaugural "Battle at the Beach" on Saturday (11/18/17)!
By the way, if you just happen to be at the event- look for the "white hat" pictured above- cousin Louis seemingly wears that hat all the time since moving to Daytona Beach from Atlantic Beach, New York some 29 years ago- and if you spot it, Jeff Eats will probably be right in the area- to say hi!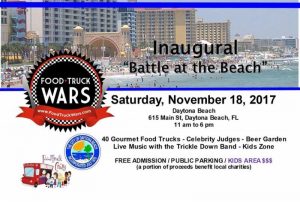 FOOD TRUCK WARS
We love seeing your community come together
Check out all the pictures on our facebook page at Food Truck Wars
FOOD TRUCK WARS
Nov 18th
"Battle at the Beach"
Sponsored by the City of Daytona Beach
615 Main St, Daytona Beach, FL (Main St & A1A)
11:00 am to 6:00 pm
Free Admission / Public Parking / Kids Zone / Beer Garden / Live Music
Save the Date
more dates & locations to come in 2018
40 Gourmet Food Trucks competing for 5 awards
Live Music ~ Kids Area ~ Beer Garden ~ Executive & Celebrity Judges
Free Admission / Public Parking
a portion of proceeds benefit your local community
40 Gourmet Food Trucks from all over the State compete in 6 categories. The competition includes the Corny Award, People's Choice Award, Top Sales, Ticket Taker, Delectable Dessert and Casual Cuisine. There are always new trucks debuting and previous round participants seeking revenge. Foodies have a chance to vote on cuisines from Latin America, British, Caribbean, Gourmet Desserts and everything in between.
Celebrity Chef Judges, spear headed by Chef Jim Whaples, President Emeritus of the Florida Restaurant & Lodging Association will be on hand to judge Casual Cuisine and Delectable Dessert, while the people will judge the prestigious People's Choice Award.
Local non-profit organizations work alongside the shows promoters to raise money in support of local charities.
The event includes Celebrity Judges, battle of the bellys, live music, kids area and more.
Food costs generally run from $3 to $18. Most entrees run $6 to $8.
The phenomenon of Gourmet Food Truck rivalry (all in the name of good fun, of course) has been a Huge Hit. At the inaugural event in March 2012 an estimated 30,000 people turned up.
In addition to bringing communities together through this amazing battle of food trucks, food truck owners and foodies have donated over $13,000 to various communities, which have hosted the events.
"Food Truck Wars has been an amazing experience" said Liz Rivera Otts, President of Food Truck Crazy, Inc "and it can only get bigger and better".