The Magic Of Eric Jones (Boca Black Box- Boca Raton)
This article originally appeared on 9/26/17. Jeff Eats just checked the Boca Black Box- box office (bocablackbox.com) and goldstar.com (discount tickets) and there are a handful of tickets left for tomorrow's (Sunday-(11/5/17) 2pm and 7pm shows. The bet here is that when show-time rolls around, both shows will be SRO! So- if you want to go and haven't yet bought tickets- time to make your move!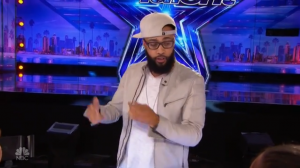 Posted on September 26, 2017.
* The Magic Of Eric Jones.
The Boca Black Box just announced- that magician Eric Jones- a finalist this year on NBC's- America's Got Talent Season 12 will be performing his magic on Sunday, November 5, 2017 at 2pm and 7pm…
Jeff Eats and Mrs. Jeff Eats loved Jones' AGT appearances!
We are really looking forward to seeing his act live!
The Skinny:
The Magic Of Eric Jones
Sunday, November 5, 2017- 2pm & 7pm
Boca Black Box
8221 Glades Road, Boca Raton, Florida 33434
Box-Office: (561) 483- 9036
Tickets: bocablackbox.com (use code: COINS at checkout for 10% off ticket price), goldstar.com (discount tickets)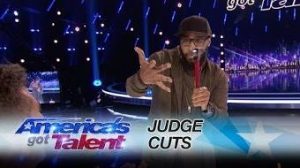 from bocablackbox.com
Eric has made a name for himself in the world of magic. Armed with sleight-of-hand, Eric dazzles his audience with his digital dexterity. He uses these tools to entertain and astound his audiences. Ordinary, everyday items become objects of fancy as Eric delicately handles them. Coins multiply, cards fly, and audiences cheer.
An award winning performer, Eric Jones magic has been showcased at the world famous Magic Castle in Hollywood and Monday Night Magic, NYC's longest running off-Broadway magic show.
Eric has appeared on television in 19 countries spanning 5 continents, and has wowed dozens of A-list celebrities all over the globe. As an author, creator, performer, and consultant, Eric's expertise is sought out by Fortune 500 companies such as Merrill Lynch, State Farm, Coca-Cola, and more.
Eric was a contestant on Season 2 of Penn & Teller: Fool Us where he successfully fooled the duo.
Eric has recently been seen competing on Season 12 of NBCs Americas Got Talent.
Experience true astonishment. Experience Eric Jones.