RockFest 80's (C.B. Smith Park- Pembroke Pines)
* RockFest 80's.
Got a real good one for you 80's Rock N Roll guys- RockFest 80's this coming Saturday & Sunday (11/4-11/5) at C. B. Smith Park, 900 North North Flamingo Road, Pembroke Pines, Florida! Two days of killer 80's bands, food vendors, arts & crafts booths. For tickets/info RockFest80s.com.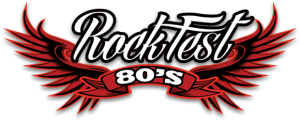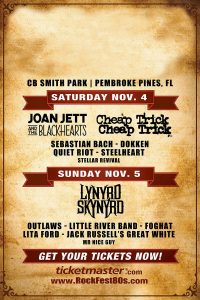 Now for the story kicker, opening RockFest 80's on Saturday, November 4h at 12-noon is Boca Raton based- The Mason Pace Band (masonpacemusic.com)! Fronted by 17 year old Mason Pace- this is a band that you guys gotta go see! Not to pigeon hole the lads, but imagine (if it's even possible) a Maroon 5/Van Halen combination and like Jeff Eats just said- you gotta go see this band! Now, no talking out of school here, but Jeff Eats has heard that the band which currently plays South Florida's festival/club circuit has a handful of record companies looking to sign and blow-up the group to national headliner status.
Like Jeff Eats just said, great 80's lineup, food/arts & crafts and a young band- that just maybe tomorrow's next headliner!
Jeff Eats and Mrs. Jeff Eats are good to go- catch you guys out there on opening day!