All American Hot Dogs (Lowe's- Boca Raton)
***** All American Hot Dogs, 21870 State Road 7 (Lowe's), Boca Raton, Florida 33428, (561 414-0012.
Real simple tale to tell you guys…
The other day Jeff Eats went to the Lowe's in Boca Raton to pick-up some light bulbs- and lo and behold right in front of Lowe's I spotted this…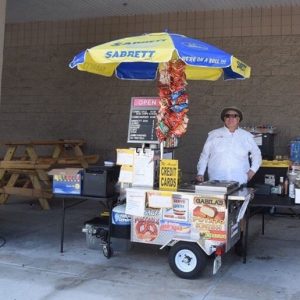 and 15 minutes later after finishing a Sabrett 100% All Beef Hot Dog (topped with mustard and sauerkraut), a Philly cheesesteak, a bag of potato chips and a can of Coke- I went into Lowe's and got those light bulbs that I mentioned a few seconds ago!
I don't know about you guys, but I'm kind of a sucker for Sabrett Hot Dogs, not to mention Philly Cheesesteaks!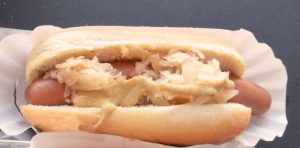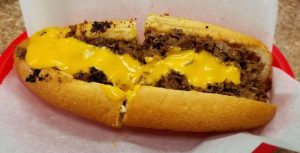 Anyway,
All American Hot Dogs opened on September 1st- and is open Tuesday-Sunday 10am-4pm, closed on Monday.
Just between you guys and Jeff Eats, grilled not boiled dogs are my game- that said, as the old Vietnamese saying goes "Any port in a storm"- so I "forced" myself to handle All American Hot Dogs' boiled Sabrett dog and a Philly cheesesteak – and for what it's worth, I more than just survived!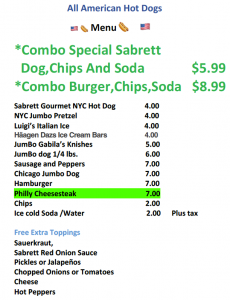 Let Jeff Eats wrap-up All American Hot Dogs for you guys, if like me, you're into the whole New York City Hot Dog Pushcart Thing- All American Hot Dogs is a real good joint to know about!
For more info- allamericanhotdogsboca.com.