The Broadway Boys (Aventura Arts & Cultural Center- Aventura)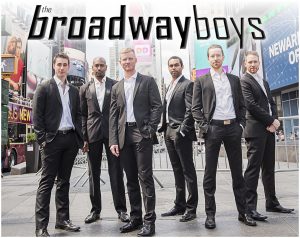 * The Broadway Boys.
Got what should be a dynamite show for you guys to checkout, The Broadway Boys at the Aventura Arts & Cultural Center, 3385 Northeast 188th Street, Aventura, Florida 33180- on Sunday Night, October 15, 2017 (7pm) (tickets: aventuracenter.org (877) 311-7469).
For the past 3- years Jeff Eats has been hearing nothing but rave-reviews about The Broadway Boys!
Jeff Eats just picked up 2-discount tickets on goldstar.com for the show. Just so you guys know, the Aventura Arts & Cultural Center seats 330- every seat is good! So- goldstar.com definitely works for this venue!
from bwayboys.com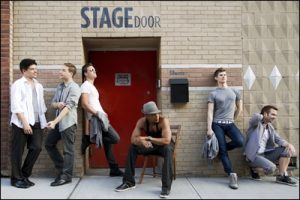 Imagine watching a show with unparalleled vocals and explosive energy. Imagine classic songs being completely reinvented. Imagine an evening full of showtunes presented with a contemporary flare. You've just envisioned the Broadway Boys.
The Broadway Boys were created in June of 2005 to play a single night at a club in New York City. The overwhelming response and a packed bar forced the club to bring the boys back again for another sold out evening. Realizing that this group had serious growth potential, The Boys decided to focus and develop their product into the "symphony of sound" that they have become.
The Broadway Boys is a collection of the hottest male voices currently working on the New York stage. Through their dynamic vocal prowess and redefining arrangements, the Boys add elements of Pop, Funk, Gospel, Jazz, and Folk to showtunes and classic pop songs. Performing in groups of six, the Boys are able explore harmonies rarely presented by Broadway singers.
The group serves two main purposes:
Introducing audiences outside the theater community to genres of music they may not be familiar with by fusing Broadway music and Pop styles.h.
Presenting the Broadway community and its audiences, often sick of singers rehashing the same old songs, with new arrangements of songs they are all too familiar with.
Having captured the attention of audiences in New York City the Broadway Boys have taken their show across the country. With their eyes set on performing in new and exciting venues, the Broadway Boys are always looking for new projects. With an explosive evening of entertainment, capable of large venue production, complete with choreography, sets, and light design, as well as intimate performances skills, the possibilities for the Broadway Boys are endless.