Vic DiBitetto (Boca Black Box- Boca Raton)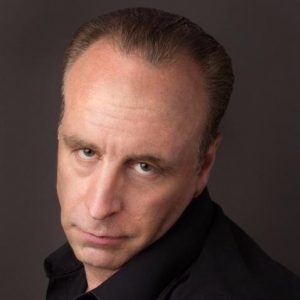 * Vic DiBitetto.
Real simple tale to tell, national touring headlining comedian Vic DiBitetto is one of the funniest-in demand "very light blue" comedians currently working America's comedy club/casino/event circuit!
Jeff Eats and Mrs. Jeff Eats have seen DiBitetto and trust me when I tell you, this guy is FUNNNY!
Don't miss him!
Vic DiBitetto is scheduled to appear at the Boca Black Box on Thursday, 10/5/17 & Friday, 10/6/17 (8pm).
The Skinny:
Vic DiBitetto
Thursday Night, 10/5/17 (8pm) & Friday Night. 10/6/17 (8pm)
Boca Black Box
8221 Glades Road
Boca Raton, FL 33434
Box Office: 561-483-9036
Tickets: bocablackbox.com goldstar.com (discount tickets)
from goldstar.com
He's been called a "cross between Rodney Dangerfield and Ralph Kramden," but comedian Vic DiBitetto is truly a talent like no other. Famous for his frenetic pace, vivid language and punchline-a-second style, DeBitetto whips the crowd into a hilarious frenzy until the audience is gasping for breath in between laughs. His own sitcom (Hulu's Don't Know Jack) was the latest in a long list of achievements for this Brooklyn-born comic, including winning America's Funniest People on ABC and racking up 22 million views on YouTube (check out his "Bread and Milk" sketch and Justin Bieber rants). Now, after dabbling in film (Paul Blart: Mall Cop 2) and headlining top clubs on both coasts, this hugely talented entertainer steps up to the mic at the Boca Black Box in Boca Raton.