Zinger's Delicatessen- Rosh Hashanah Dinner 2017 (Boca Raton)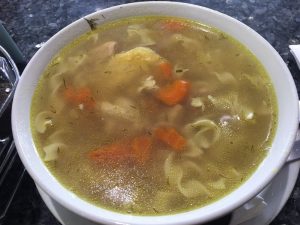 ***** Zinger's Delicatessen- (Rosh Hashanah Dinner 2017), 7132 Beracasa Way, Boca Raton, Florida 33433, (561) 826-7323.
For you guys who maybe wondering as to where Jeff Eats and Mrs. Jeff Eats will be "eating" our Rosh Hashanah Dinner tonight, Wednesday/September 20, 2017- well wonder no more…our Boca Raton home!
To be perfectly honest with you guys, it was a toss-up between catering in/or eating at Zinger's Delicatessen-in any event, Jeff Eats and Mrs. Jeff Eats "will be" footing the entire bill for us plus 7! Trust Jeff Eats when I tell you that there'll be plenty of Zinger's food- not to mention all the other stuff that Mrs. Jeff Eats ordered from The Boys Farmers Market in Delray Beach and the Publix by our house in Boca Raton. One thing for sure, home or out, there'll be plenty of drama 'round the old dining room table!
Just so you guys know, Jeff Eats and Mrs. Jeff Eats- rate Zinger's Delicatessen (zingersdeli.com) as one of the best New York Kosher Style Delis in Florida and would match its food up against the stuff served by the best joints in the 5 boroughs- any day of the week!
By the way, if Zinger's doesn't work for you, Jeff Eats got a load of "stories' about other Florida top-notch New York Kosher/Kosher Style Delis and Bagel joints all of which- will definitely get the job done for you!
A Happy New Year to All, and to all a good night!- sorry, wrong holiday!