Starbucks Sued by Country's Largest Mall Operator
* Starbucks Sued by Country's Largest Mall Operator.
Just read this QSR Magazine "article" (qsrmagazine.com).
Thought that you would-be lawyers out there might find it interesting!
________________________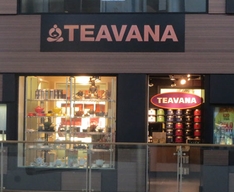 Starbucks Sued by Country's Largest Mall Operator
August 30, 2017
QSR Magazine
by Danny Klein,
Claiming that the concept isn't actually losing money, Simon Property Group Inc., the country's largest mall operator, is suing Starbucks Corp. over its decision to shutter Teavana retail stores in its U.S. malls.
The Indianapolis-based company filed suit August 21 regarding the closure of 78 Teavana stores. Starbucks announced in July it plans to cut the chord on all 379 units across the country. The reason being sagging financials, which have hurt the java giant's bottom line in recent quarters. In April, Starbucks revealed it was launching "a review process … to take clear action to improve the performance of our Teavana mall store portfolio." The rate of decline at retail stores struggled through the holiday season and was worse through the second quarter than Starbucks forecasted.
During the company's ensuing financial release, a third-quarter that saw global comparable-store sales increase 4 percent, U.S. comp-store sales grow 5 percent, and net income fall to $691.6 million from $754.1 million in the prior year quarter, Starbucks made the news official.
"As reported on the Q2 call, many of the company's principally mall-based Teavana retail stores have been persistently underperforming. Following a strategic review of the Teavana store business, the company concluded that despite efforts to reverse the trend through creative merchandising and new store designs, the underperformance was likely to continue," Starbucks said in a statement at the time.
But Simon Property Group sees a different story. The company believes Teavana is simply not growing fast enough to fit into Starbucks' overall business goals.
"Starbucks' decision to close its Teavana stores is simply an effort to further increase its economic gains at the expense of others," Simon said in the suit, filed by Indianapolis-based law firm Barnes & Thornburg LLP and reported by the Indianapolis Business Journal. "Starbucks does not contend that Simon breached any lease or that Starbucks cannot remain viable if it continues to honor its promises in its leases for stores in Simon's shopping centers. Instead, Starbucks simply believes it can make more money if it violates the leases than if it honored its contractual promises and obligations."
Starbucks said the closures will mostly take place in the spring of 2018. Simon Property is contesting this point as well. The company said Starbucks indicated that it intends to shutter the units no later than December 31. Per The Indianapolis Business Journal, the mall landlord said only two of its 78 Teavana leases expire prior to spring and the rest extend as far as January 2027.
Simon Property said in the suit that Teavana's fate shouldn't be compared to that of some big-box retailers struggling to stay open. When it was announced, Starbucks' 2012 acquisition of Teavana for $620 million was the largest in company history. And as recent as a year ago, the suit claims, Starbucks was touting success within its tea business.
The suit said many companies, such as Sears, Macy's, and Sports Authority, have closed stores to avoid bankruptcy and "that staying open and fulfilling their leases would cause them financial ruin."
"That obviously is not the case with Starbucks, which is one of the largest and most recognized companies in the world," the suit continued.
Starbucks has mentioned it has no plans to remove Teavana from its shelves, and that the product remains popular in-store, especially overseas in Japan and China, where sales ballooned 40 percent in the second quarter.
The suit, which did not specific how much it was seeking from Starbucks, said the company opened 575 net new stores in the third quarter, which points to its overall health and ability to keep the Teavana retail business afloat.
A Starbucks spokesperson told WBAA it is "working to resolve this dispute."