Ten Simple Ways to Score Free Food From Your Favorite Restaurants
* Ten Simple Ways to Score Free Food From Your Favorite Restaurants.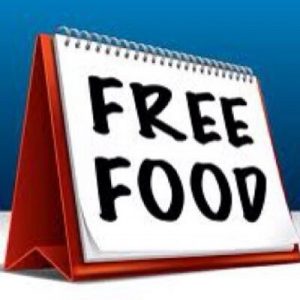 Just in case you didn't know…
________
Ten Simple Ways to Score Free Food From Your Favorite Restaurants
June 27, 2017 resourcefinder.info Staff
Everyone loves getting free things. Unfortunately, sometimes the old adage that nothing in life is for free often seems to be true. However, one area where it's not true is when it comes to food as all of the following ways can allow you to score some free or heavily discounted grub.
1. Sign Up for Restaurant Newsletters and Alerts
Numerous restaurants and fast food chains offer special incentives to people who sign up to receive emails from the company. Although these are usually one-time deals, many companies also offer special deals and discounts to their newsletter subscribers as a way to ensure that you continue to receive and read their emails.
2. Download Restaurants Apps for the Latest Deals and Offers
The same way as many restaurants offer special deals for signing up with their newsletter, many larger chain restaurants also offer the same type of incentives to people who download their app. In most cases you'll receive freebies and discounts just for signing up, while you'll also receive alerts about any special offers to ensure the savings keep on coming.
3. Sign Up for Loyalty Programs to Earn Free Rewards
Loyalty programs are a growing trend in the restaurant industry, which gives companies a way to reward repeat customers. Some restaurants use basic stamp cards that reward you with a free meal after the purchase of a specified number, while others provide coupons and discounts after you spend a certain amount of money. Either way, these are great ways to score some free food at your favorite restaurant, which makes them well worth signing up for. Even eating at the same place a few times a year could be enough to see you earn free rewards.
4. Like and Follow Your Favorite Restaurants on Social Media
Social media is incredibly important in helping brands stay connected and engage with their customers. Although some restaurants primarily use Facebook, Twitter and other social media platforms to promote their daily specials, you will also find many restaurants that hold giveaways and special competitions that reward those who like and share their posts. Should you happen to win one of these competitions, you might just be rewarded with a free meal or two.
5. Find Restaurants Offering Free Food on Your Birthday
This one is simple. Numerous establishments like to reward their customers by offering them free food on their birthday. All you need to do is find out which restaurants in your area offer this type of deal and then wait for your next birthday to roll around.
6. Buy Discounted Gift Certificate Vouchers Online
Another way to score yourself some free food is to buy gift certificates online. Sites like Groupon and Restaurant.com allow you to buy restaurant gift certificates at highly discounted rates. With this method, you could easily end up with $50 worth of food for less than half that price.
7. Pay Attention to Your Receipts
Restaurants are always trying to get customer feedback in order to improve their food and service and one of the most common ways they do so is through online questionnaires. Some establishments will occasionally include info on customers' receipts asking them to fill out a short online survey and most offer special discounts or freebies as enticement. This means it could pay to pay attention to those receipts.
8. Fill Out Online Surveys to Earn Restaurant Gift Certificates
Not necessarily the quickest way to earn free food, but nonetheless, there are numerous online survey sites that pay participants in restaurant gift cards. Although you'll usually need to fill out a number of surveys to get rewarded, the surveys are usually incredibly simple and you can complete them during commercial breaks.
9. Be on the Lookout for Senior and Student Discounts
If you happen to be a student or a senior citizen, it is worth asking every restaurant you go to whether they offer special discounts. Many places offer 5 to 10% discounts for customers over a certain age or those with a valid student ID, so it's well worth asking.
10. Become a Secret Diner
Similar to becoming a mystery or secret shopper, there are a number of websites offering work as a secret diner. All you need to do is sign up, claim assignments and then fill out a detailed questionnaire about your dining experience. Although you'll need to pay for your meal out of pocket, the rewards you can earn in return will more than pay for your meal.