Kenny "The Real" Kramer (Boca Black Box- Boca Raton)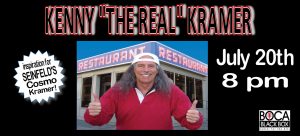 * Kenny "The Real" Kramer.
Jeff Eats has been "hearing" about this guy for years…
Definitely worth a look see!
The Skinny:
Kenny "The Real Kramer"
Thursday, July 20, 2017 (8pm)
Boca Black Box
8221 Glades Road #10
Boca Raton,FL 33434
Box Office: (561) 483-9036
Tickets: bocablackbox.com goldstar.com (discount tickets)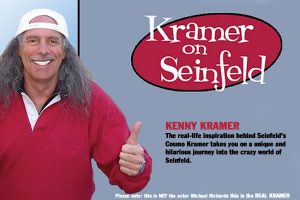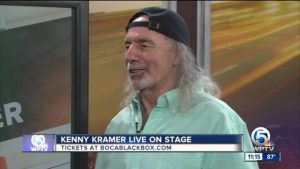 from bocablackbox.com
Kenny "The Real" Kramer, Larry David's across the hall neighbor, and inspiration for the character Cosmo Kramer, invites you to join him on a multi-media voyage through the world of Seinfeld. Find out who many of the characters were based on, and how things that happened in real life became episodes and adventures in the world's most popular sitcom. Kramer on Seinfeld is interesting, informative, and FUNNY!