Darlene Love (Parker Playhouse-Fort Lauderdale)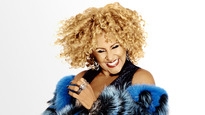 * Darlene Love.
Jeff Eats just picked-up 4 tickets to see Darlene Love at the Parker Playhouse, 707 Northeast 8th Street, Fort Lauderdale, Florida 33304 (954.462.0222) on Saturday Night, January 20, 2018 (8pm).
If you wanna see one of America's greatest female pop singers- you can catch tickets at parkerplayhouse.com.
Just so you know, goldstar.com has a handful of discount tickets- but the seats are in the last 2-rows, personally- I'd pass on them!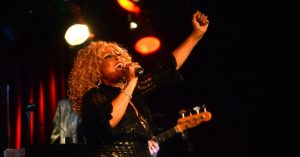 from parkerplayhouse.com
Parker Playhouse
PRICE$ 33.92 – $57.50
A GrammyAward and Oscar Award-winner and a Rock and Roll Hall of Famer, Darlene Love is "one of the greatest singers of all time," according to Rolling Stone magazine. An iconic voice of the 1960s on The Crystals hits "He's a Rebel" and "He's Sure the Boy I Love" and tracks such as "Today I Met the Boy I'm Gonna Marry" and "Christmas (Baby Please Come Home)," it's no wonder The NewYork Times raves: "Darlene Love's thunderbolt voice is as embedded in the history of rock and roll as Eric Clapton's guitar or Bob Dylan's lyrics."