Great Value Twist & Shout Cookies (Walmart Supercenter-Delray Beach)
***** Great Value Classic Twist & Shout Cookies.
If you like Nabisco Oreo Cookies- then you gotta try Walmart's "house brand" Great Value Twist & Shout Cookies!
Trust Jeff Eats on this one, in a "blind taste-test" I seriously doubt that many of you guys would be able to tell the difference between the two cookies- I know that after eating 3 cookies of each brand- something like 10 minutes ago in my home- kitchen, I couldn't!
Now for the kicker, basically the same package weight, right now-at the Walmart Supercenter, 16205 South Military Trail, Delray Beach, Florida 33484 the Nabisco package is fetching $2.98 and the Great Value package $1.98!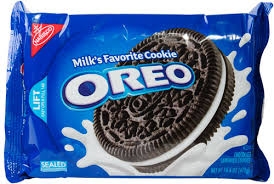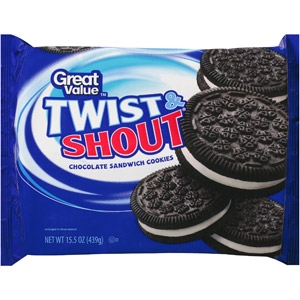 By the way, like Nabisco Oreos Cookies – the Great Value Twist & Shout Cookies come in different wafer/filling flavor-combinations!
Just thought that you might like to know what "James Bartholomew Olsen" Jeff Eats has been looking into for you guys!
You can check walmart.com for locations/info.