Airport Cafe & Liquors (Miami Springs)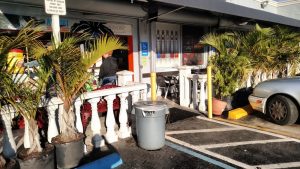 ***** Airport Cafe & Liquors, 4427 Northwest 36th Street, Miami Springs, Florida 33166, (305) 883-7806.
Jeff Eats got a scarily good joint for you guys!- Picture if you can- a hole in the wall that is a combination- retail liquor store, sports bar, American/Latin breakfast-lunch-dinner diner with inside table-counter/outside table seating that serves reasonably priced absolutely delicious food and you got Airport Cafe & Liquors in Miami Springs!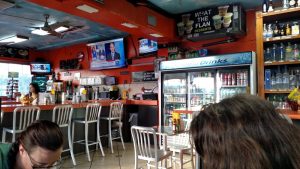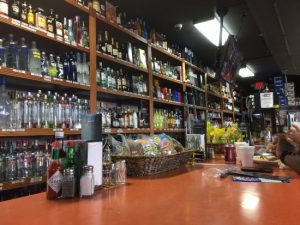 Jeff Eats. Mrs. Jeff Eats, Daughter Jeff Eats and Son Jeff Eats did a recent lunch and I gotta tell you the Airport Cafe & Liquors blew us away. Like I said, a retail liquor store that is also a sports bar/breakfast-lunch-dinner diner!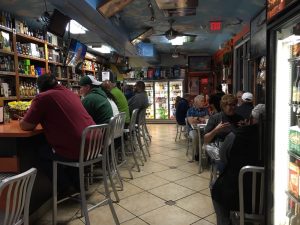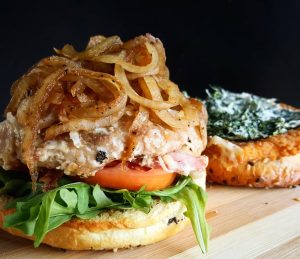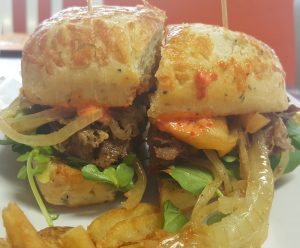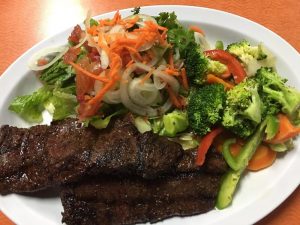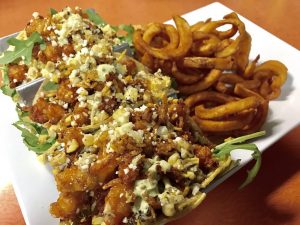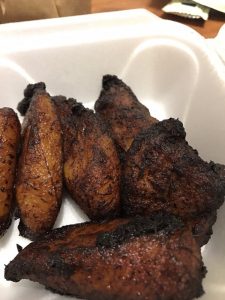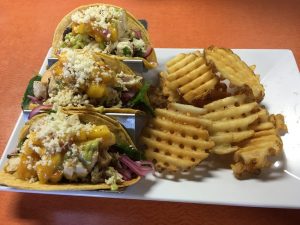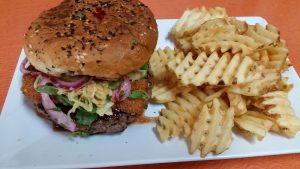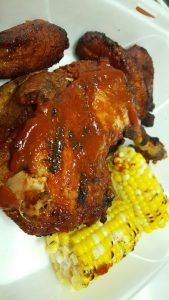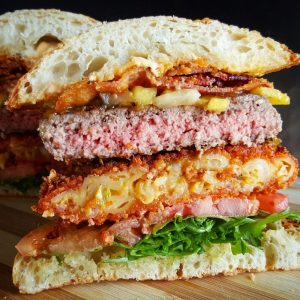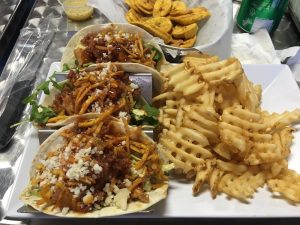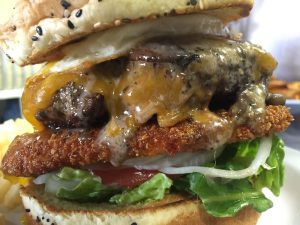 There's an old North Korean saying- "That you can lead a horse to water but you can't make it drink. On second thought, it might be an old South Korean saying…
In any event, Jeff Eats is telling you guys to check this joint out!
Airport Cafe & Liquors is open Saturday/Sunday/Monday 6am-10pm, Tuesday/Wednesday/Thursday 6am-11pm, Friday 6am-midnight.
You can check menu/prices/info at liquorairport.com.
from liquorairport.com
"Airport Cafe and Liquors has been family owned and operated since August 2007. Since its inception it has provided (and continues to provide) the greater Miami area with premier food, spirits, and entertainment. The friendly atmosphere, ambiance, and quality service is unrivaled. With over twenty years of experience in small restaurants our management and staff displays a hospitality like none other.
Airport Cafe and Liquors maintains a full liquor store and restaurant. However, unlike your typical liquor store, our customers enjoy the distinct advantage of enjoying the bottles they purchase on premises. Our patrons therefore can complement our succulent churrasco steaks with the alcohol of their choice while witnessing the beauty of departing airplanes.
Apart from magnificent outdoor scenery, our facilities include seven flat screen televisions displaying various sources of entertainment. Our licensed bartenders coupled with our broad menu create the perfect environment for all occasions.
Not only do we carry all top shelf liquors and wines, but our wide array of domestic and international cigars would appease even the most knowledgeable aficionados.
Our motto here is "enter as strangers and leave as friends." Thank you for visiting our website and we hope to see you soon."