Bakery Plus (Orlando)
***** Bakery Plus, 915 East Michigan Street, Orlando, Florida 32806, (407) 849-1888.
Real simple concept at work here…
Order/pickup at counter, handful of tables & counter seats, drive-thru…delicious donuts/bagel & croissant sandwiches, coffee, cash only.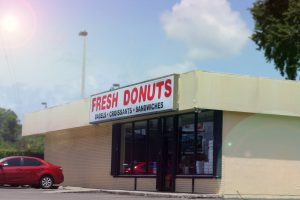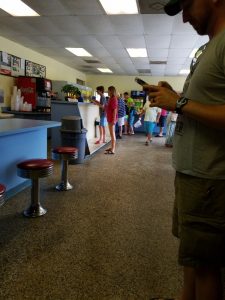 Jeff Eats, Mrs. Jeff Eats, Daughter Jeff Eats, Son Jeff Eats and Jiggy The Dog Jeff Eats- recently picked-up some "stuff" for the ride back to Boca Raton from Orlando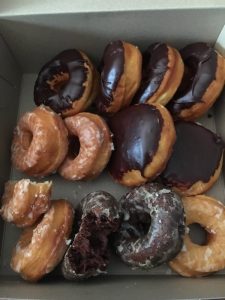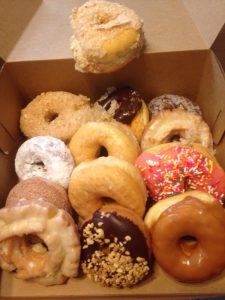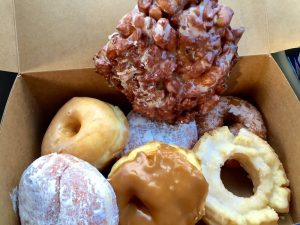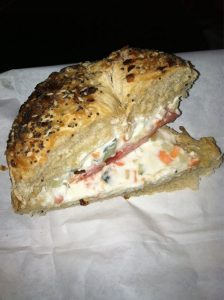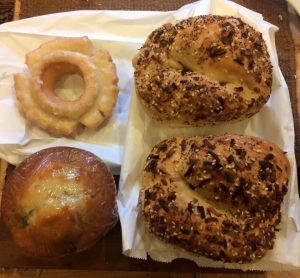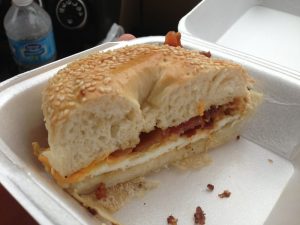 Bakery Plus is open Monday-Friday 6am-5pm, Saturday 6am-2pm, closed Sunday.