Internet Pre-Sale: Paul McCartney (AmericanAirlines Arena- Miami)
* Internet Pre-Sale: Paul McCartney.
Gonna be a SRO concert!
Hey, the guy was Wings' lead singer!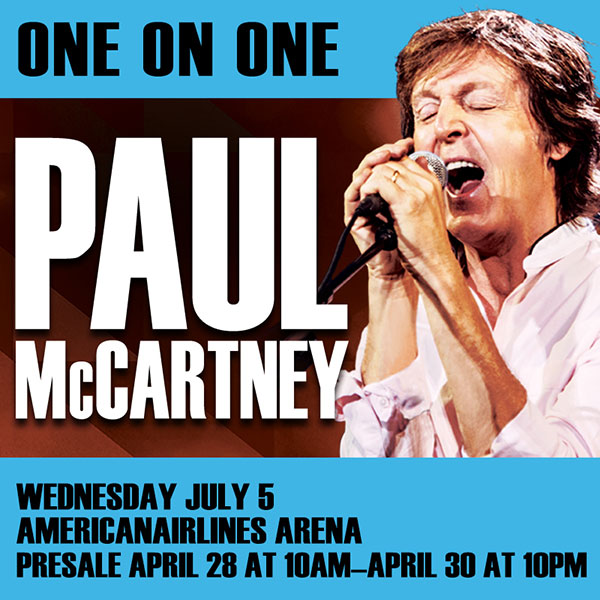 PAUL McCARTNEY
Wednesday, July 5, 2017 at 8:00pm
Paul McCartney has added a massive new run of U.S. dates to his One On One tour. The newly announced dates kick off July 5th at Miami's AmericanAirlines Arena, Paul's first Miami-area appearance since his Up & Coming Tour hit Sun Life Stadium in 2010. McCartney hasn't performed at AmericanAirlines Arena since The 'US' Tour kicked off in Miami on September 16, 2005.
There will be a venue presale from Friday, April 28 at 10:00am to Sunday, April 30 at 10:00pm. Use the password "AAAPAUL" to access the presale. Tickets go on sale to the general public on Monday, May 1 at 10:00am. To purchase tickets: Ticketmaster.com.