Charlie Romo Sings The Classics (Boca Black Box- Boca Raton)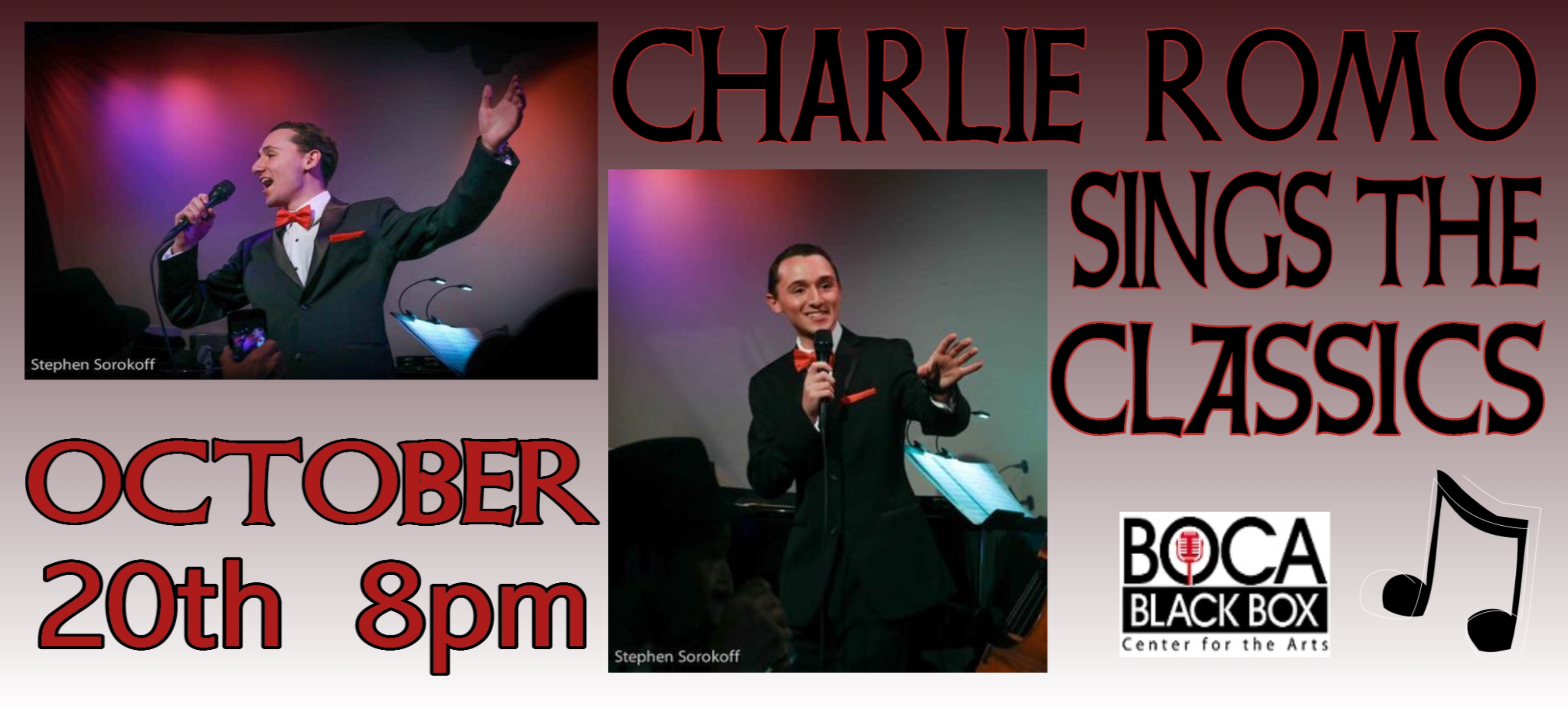 * Charlie Romo Sings The Classics.
The guy just turned 21…
Charlie Romo is an off the chart great singer!
Don't miss him!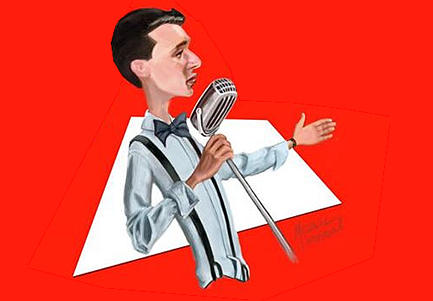 The Skinny:
Charlie Romo Sings The Classics
Friday, 10/20/17 (8pm)
Boca Black Box
8221 Glades Road Suite #10,
Boca Raton, Florida 33434
Box Office: 483.9036
Tickets: bocablackbox.com – check goldstar.com for discount tickets
Charlie Romo: Video/Audio/Schedule/Info- charlieromo.com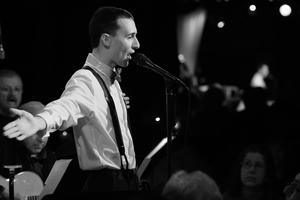 from bocablacbox.com
With intense excitement and enthusiasm, Charlie has a way of turning back the clock, without imitation, and like a kindred spirit, he embodies and channels the soul and sound of these cherished legends, the likes of Bobby Darin, Frank Sinatra, Tony Bennett, Elvis Presley, Dean Martin, and Bing Crosby. Charlie and his band gets his audience to respond in a wildly enthusiastic fashion as he brings back the romance, flair, subtlety, and the longing of the music that played through a smoky, satiny generation of courtship, club-going and dancing.
Charlie has an avid passion for, and a unique interpretation of recognizable renditions of popular standards from the 1950s and 1960s. He revives this music and style of a previous era in a dynamic and refreshing way. In this show, Charlie Romo Sings the Classics, and his song list often includes, "As Long As I Am Singing," "Some Of These Days," "Ace In The Hole," "That's All," "Rags To Riches," "Ain't That A Kick In The Head," "Goody Goody," "Are You Lonesome Tonight," "Volare," "That's Life," "Let Me Try Again," "Mack The Knife," "The Curtain Falls," "Lazy River," and a Bobby Darin Medley, which included "Splish Splash," "Beyond The Sea," "Artificial Flowers," and "Clementine."
Charlie Romo's captivating body language, radiant smile, personal warmth and pitch-perfect technical mastery reveals his fresh, new, exciting talent that profoundly engages, energizes and mesmerizes his audience at every show.