DISH OF THE WEEK (Sunday- 4/23/17- City Diner- West Palm Beach)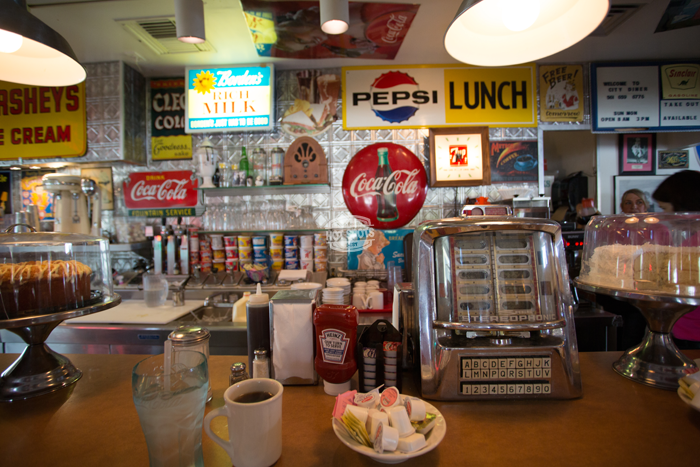 ***** DISH OF THE WEEK (Sunday- 4/23/17- City Diner).
One of Jeff Eats' favorite menu items…
EVERYTHING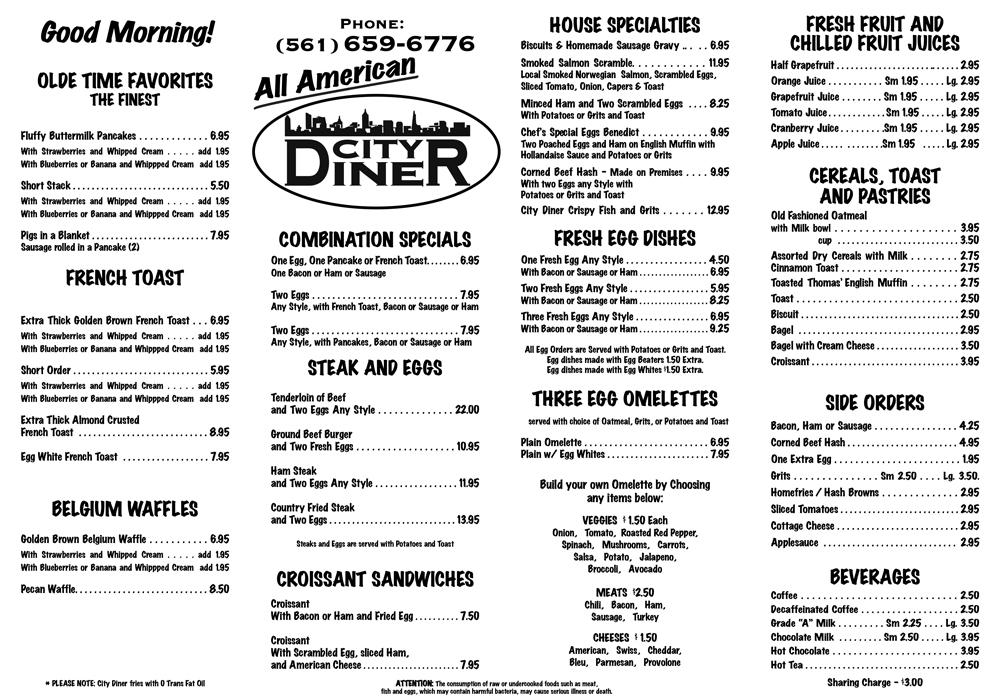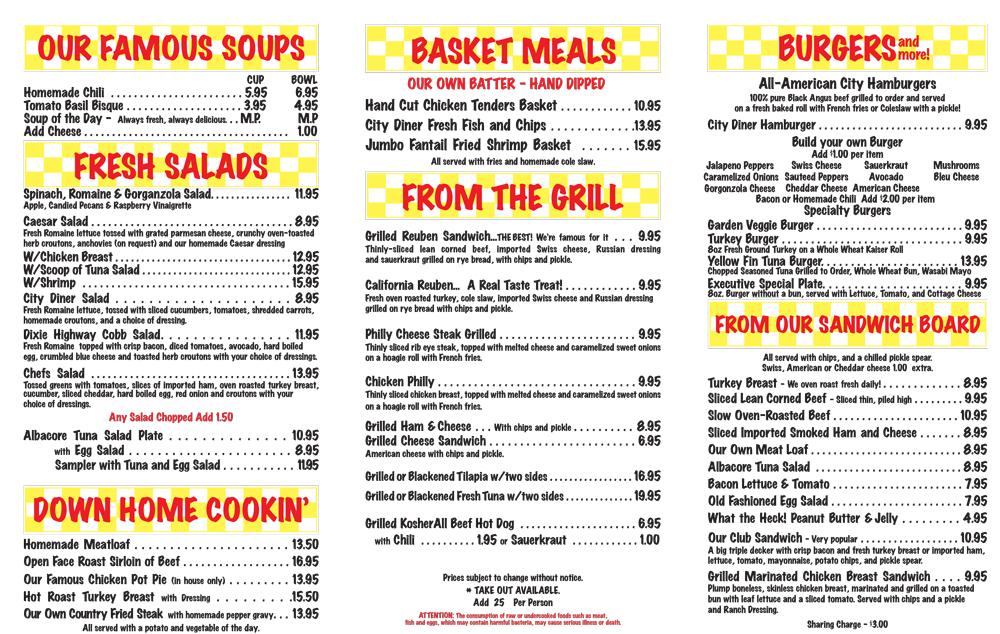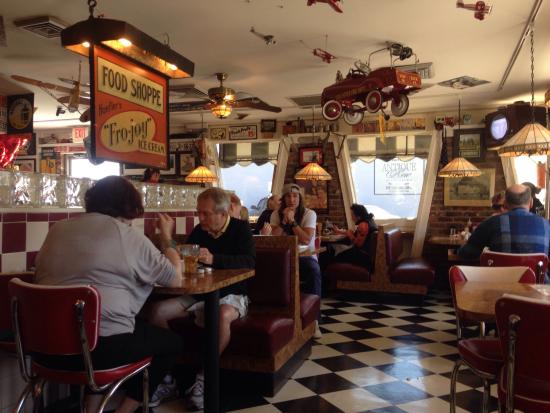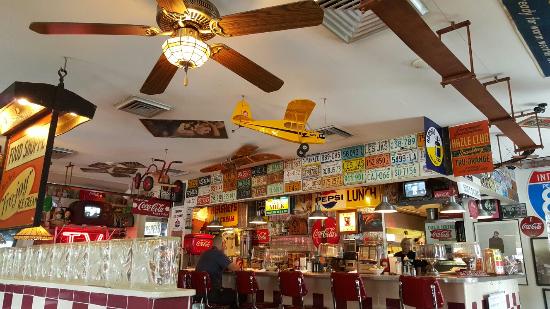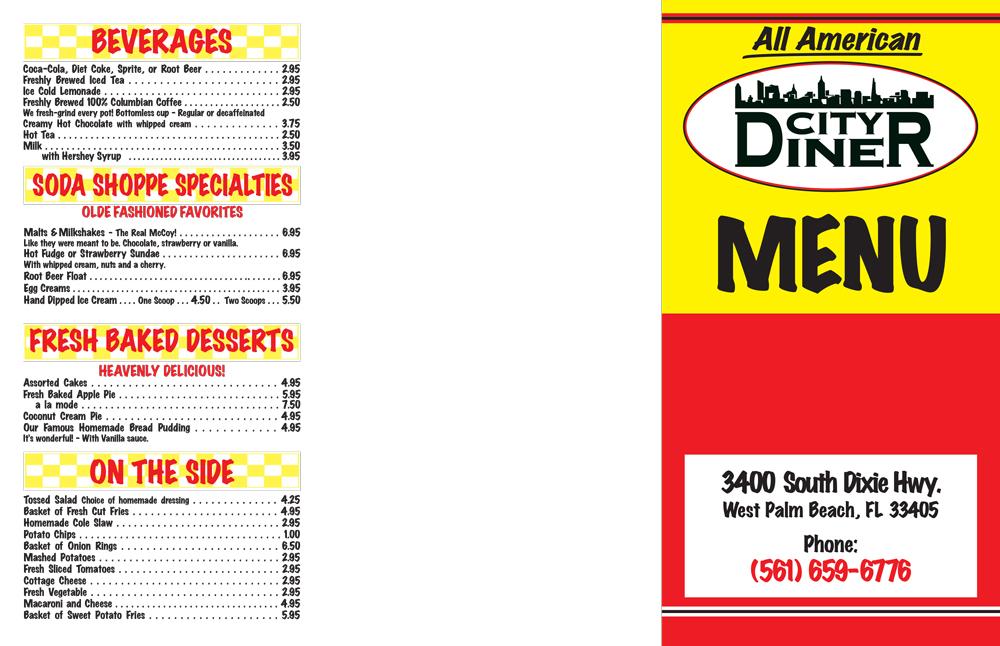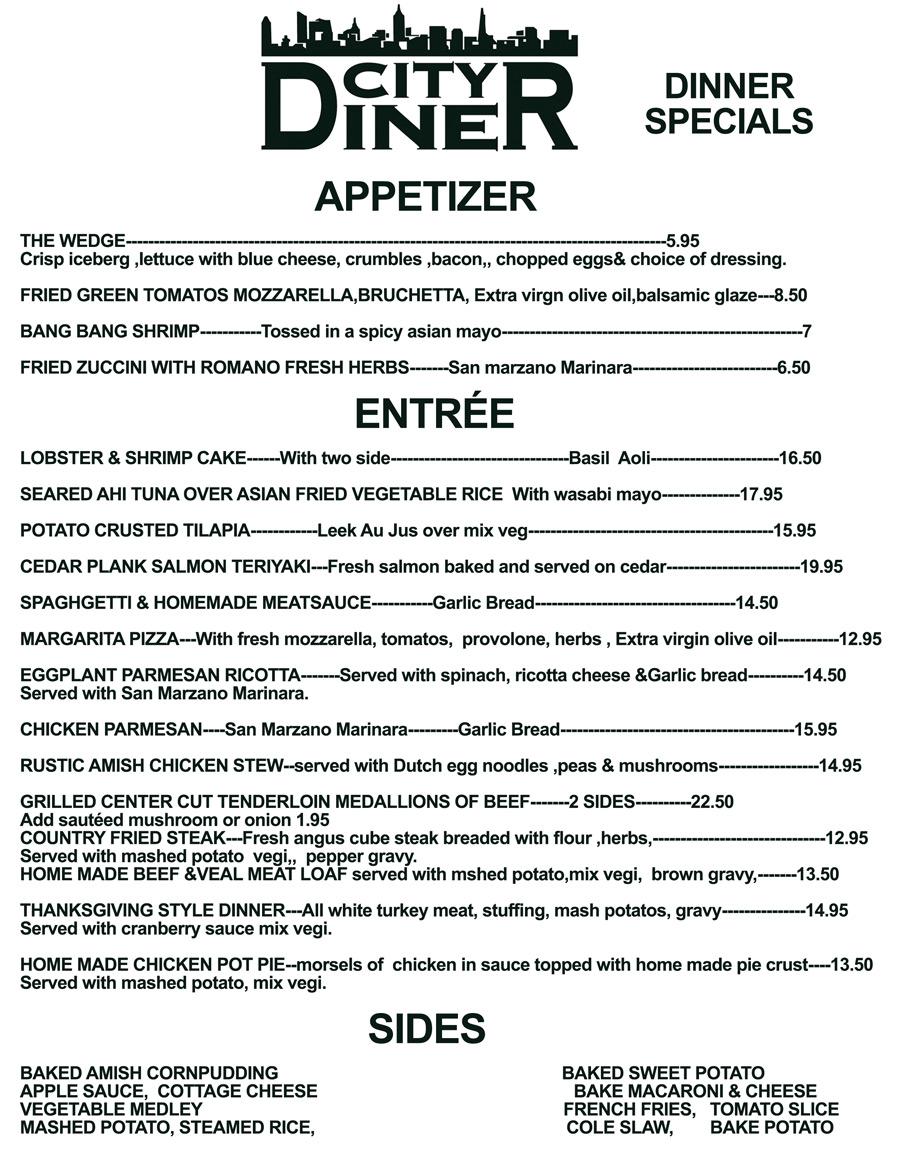 City Diner
3400 South Dixie Highway
West Palm Beach
(561) 659-6776
mycitydiner.com
Latest Review: 10/29/11
If like me- you're into the "mom & pop" diner concept, Jeff Eats can't see you not loving this joint's food, service, retro 50's decor and vibe, reasonable prices, big portions!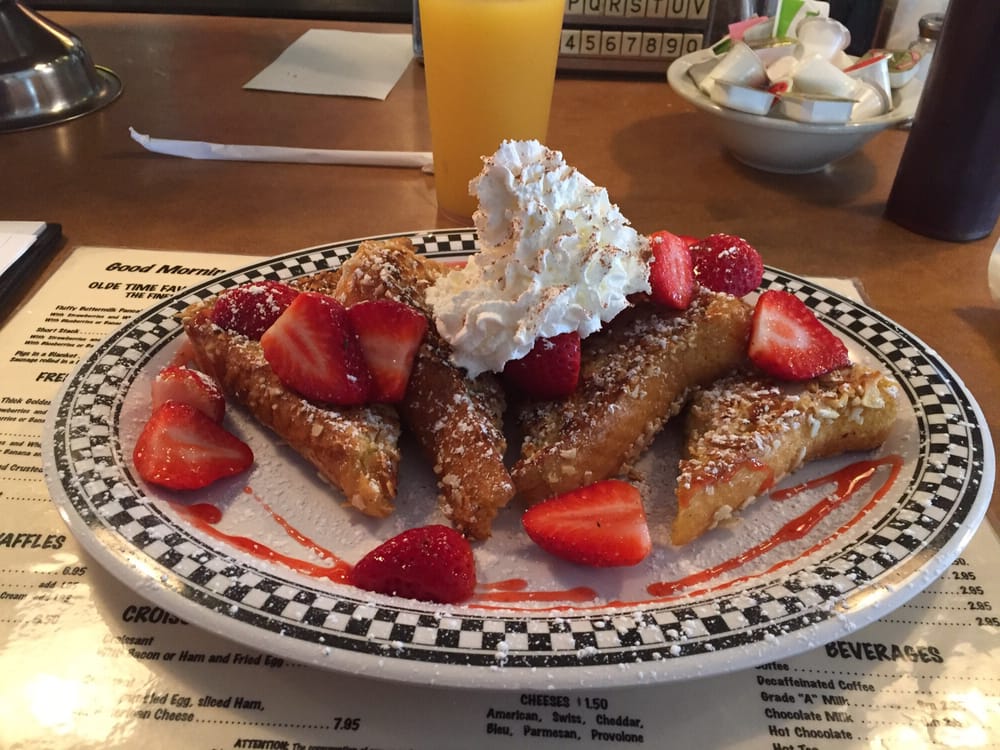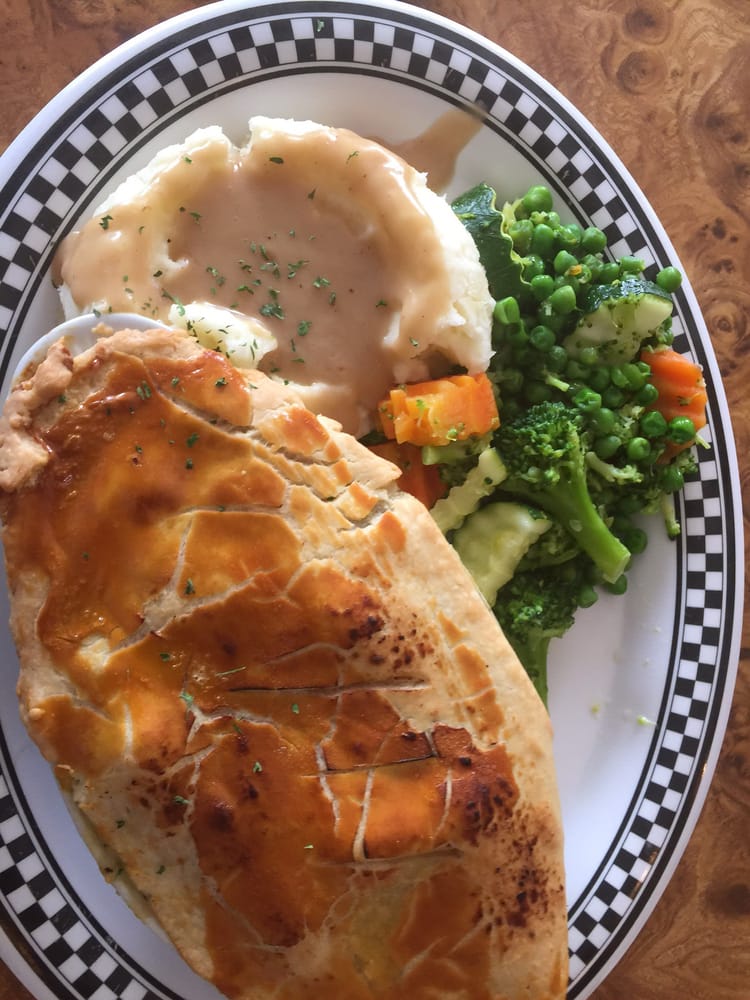 Posted on October 29th, 2011
***** City Diner, 3400 South Dixie Highway, West Palm Beach, Florida 33405, (561) 659-6776.
If- like me, you are a sucker for the faux-1950's diner concept—you will absolutely love City Diner in West Palm Beach. It's got it all… vinyl/formica booths, black & white checkerboard tile, vinyl covered stools, counter seating, old tvs with black & white shows, jukebox, oldies music, old signs, assorted old-"crap" (in the nice sense) on the walls and hanging from the ceiling— breakfast stuff, soups, salads, burgers, sandwiches, entrees, malts/milkshakes/sundaes. Unlike Johnnie Rocket type "chains"- City Diner is a "mom & pop" deal, so for good or bad, every decoration is a one-off…
Just so we are on the same page, nothing fancy going on here. City Diner serves really solid basic "diner" food.
A recent outing had me doing… bacon cheeseburger, french fries, onion rings, meatloaf, philly cheesesteak sub, chicken pot pie, chocolate milkshake. Like I said before, I'm a sucker for joints like this…they sort of take me back to a "simpler" time, when I didn't have to wakeup worrying about Greece's economy—back then, I really had no fears- because I knew that P.S. 179's wooden desks would shield me from a Russian nuclear attack. Anyway…everything I ate was right on the money. A special shoutout to the chicken pot pie, one of the best I've had in a very long time.
Let me sum City Diner up this way…I loved it. I knew it wasn't really 1957, but the food/decor/vibe made me recall my dad's 1956 Olds 88 and an easier-way of living.
City Diner is open Sunday-Monday 8am-3pm, Tuesday-Saturday 8am-8:30pm.