New York Pizza Cafe (Venice)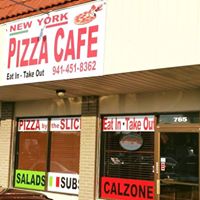 ***** New York Pizza Cafe, 7765 US Highway 41 Bypass South, Venice, Florida 34285, (9410 451-8362.
Got an absolutely dynamite pizza joint for you guys, New York Pizza Cafe in Venice.
You guys originally from New York- You know how every transplanted New Yorker in sunny Florida bitches about- "How the pizza down here sucks?" Well, feed them over-at New York Pizza Cafe and unless there is something seriously wrong with them- they'll swear they're back home eating a slice!
The other day, Jeff Eats and Mrs. Jeff Eats did a couple of New York Pizza Cafe's slices and trust me, they easily matched-up against the best slices you, your friends, your mother, your aunt, your enemies grew-up on in the 5 boroughs!-and I don't even know you, your friends, your mother, your aunt, your enemies!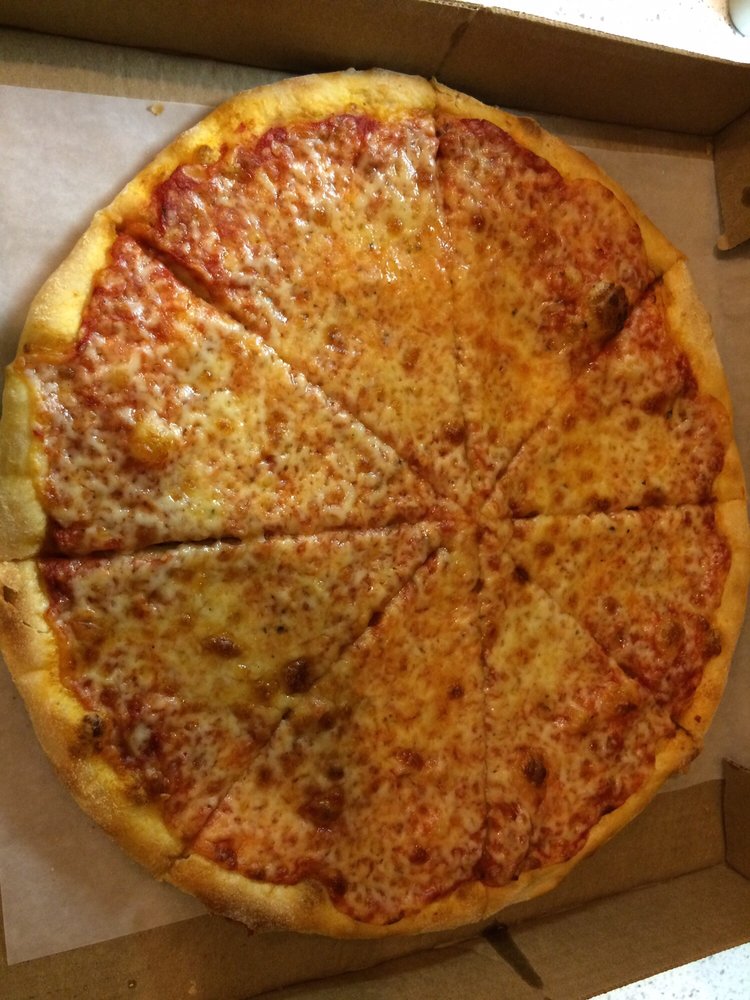 Hole in the wall joint, pies/slices, calzones/garlic knots/subs/salads, order-pickup at counter, handful of tables, open Monday-Saturday 10:30am-9pm, closed Sunday!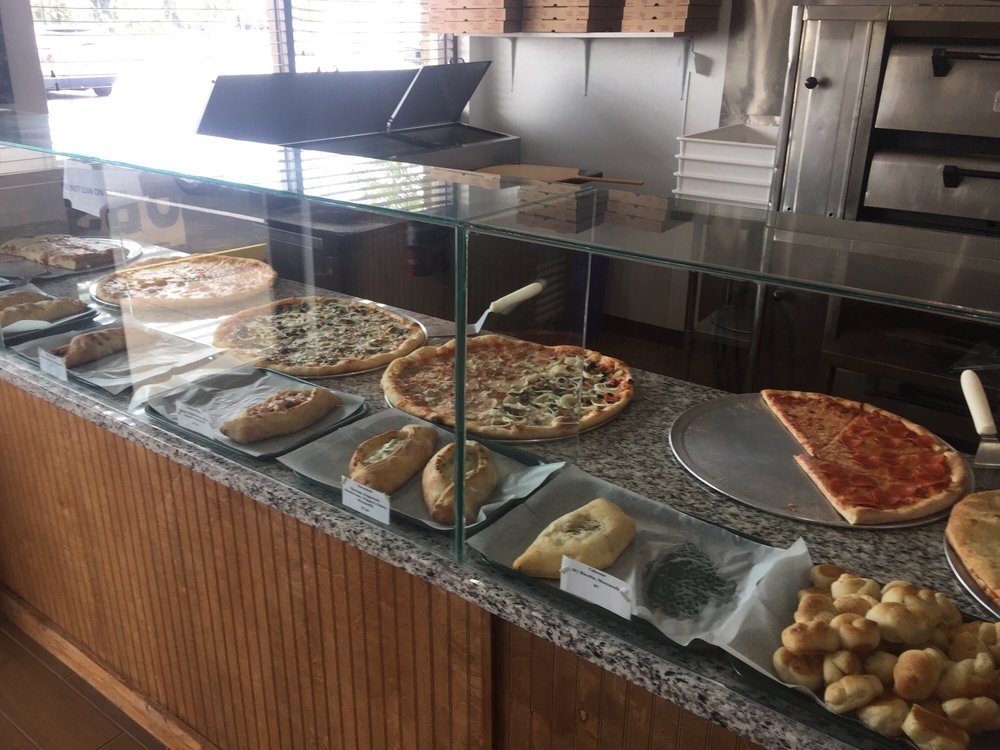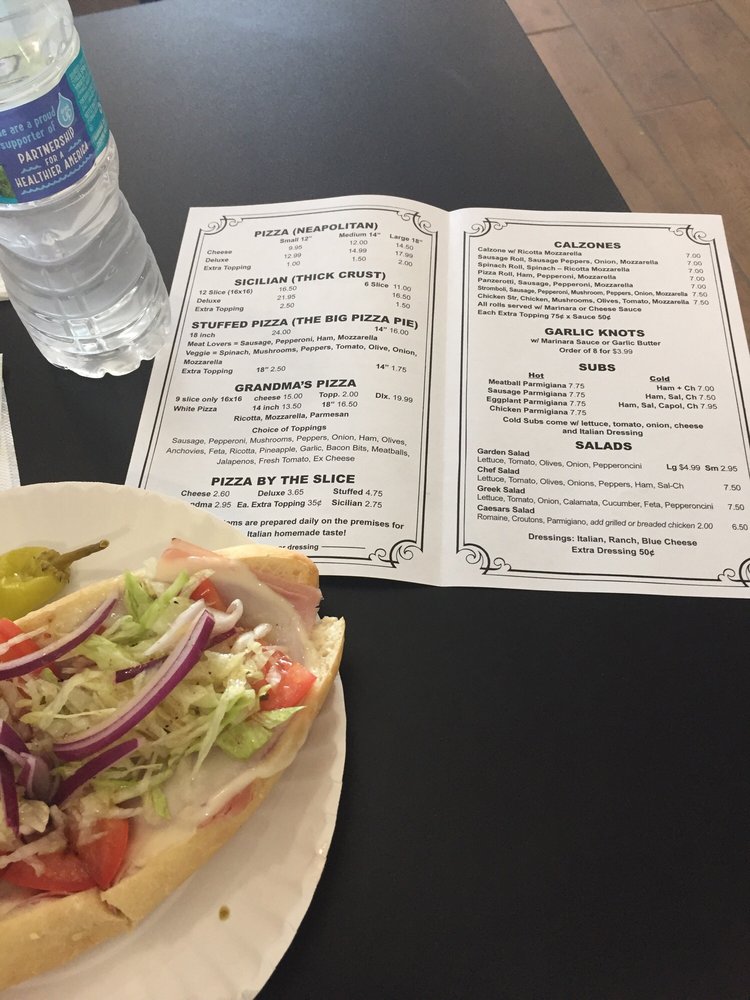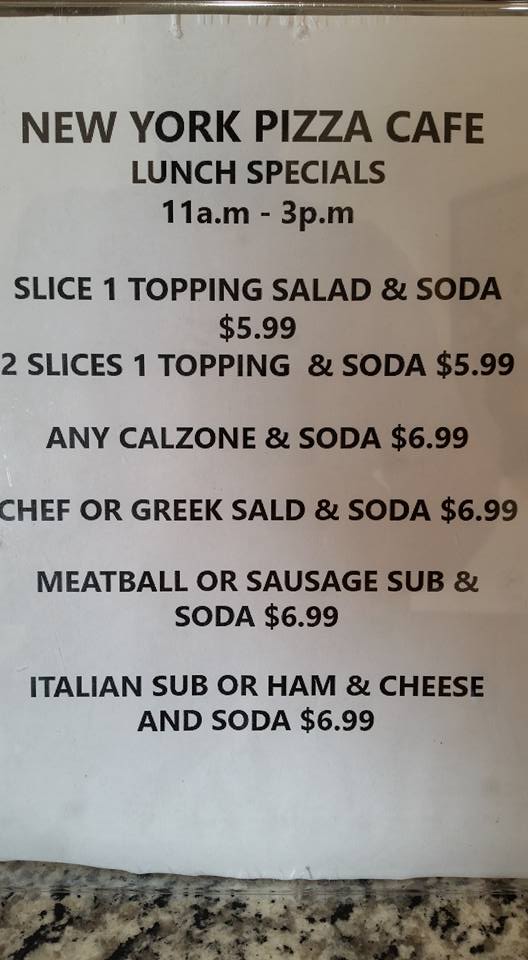 Long story short, Vito- the owner told me some tale as-to how he was originally from Brooklyn so forth and so on- look, Jeff Eats was born and bred in Brooklyn- and I still don't know how to steal a car! All I can tell you guys, is that this guy Vito-New York Pizza Cafe makes an amazing delicious thin crispy crust/ sweet sauce/ gooey cheese/ slight oil drip when folded-pointed down slice that absolutely kills!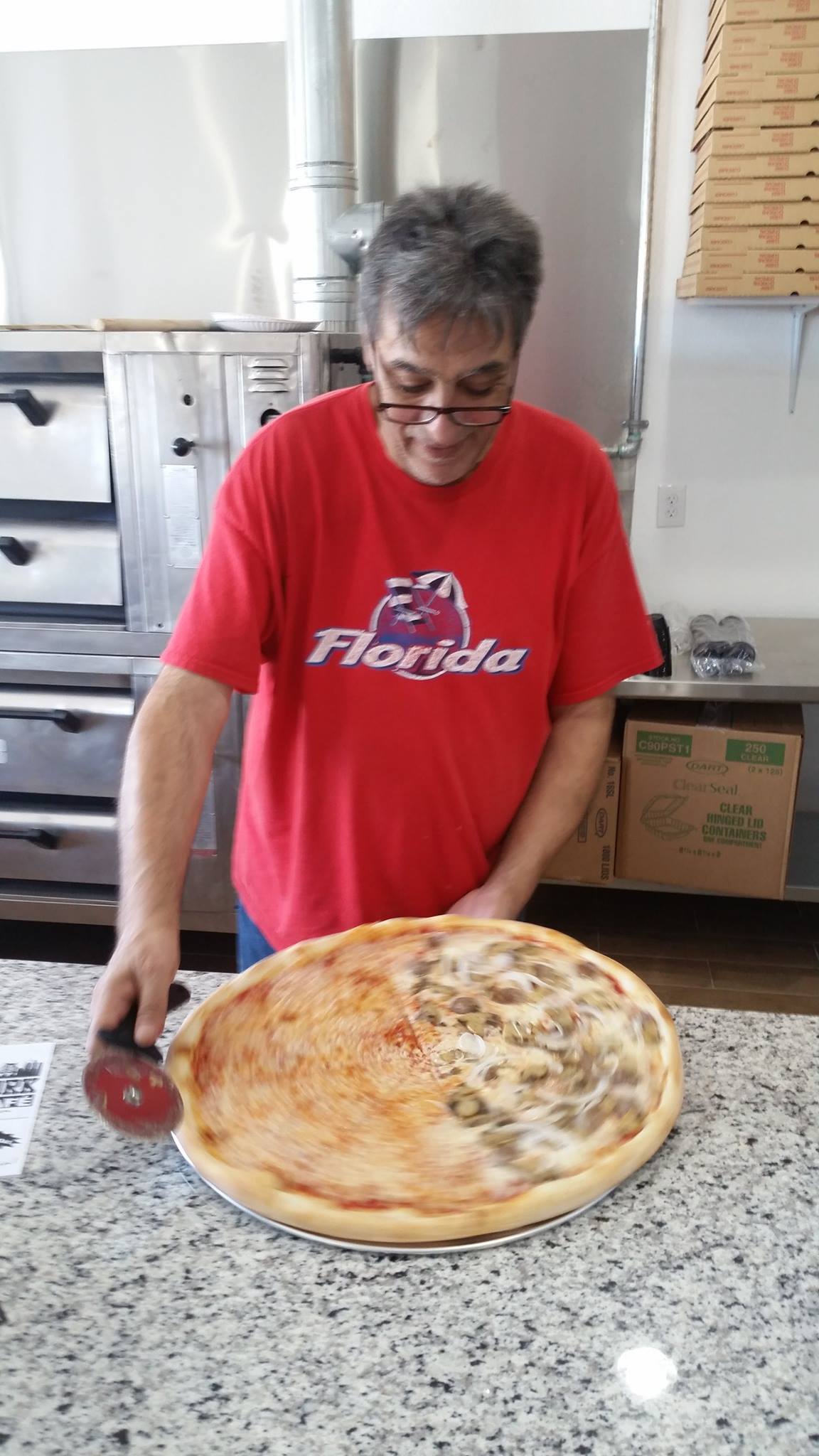 Last but not least, killer pizza- 212 miles 1-way from Jeff Eats' Boca Raton abode!