Lake Worth Pizza (Lake Worth)
***** Lake Worth Pizza, 516 South Dixie Highway, Lake Worth, Florida 33460, (561) 586-0588.
The other day Jeff Eats found a pizza joint that makes absolute dynamite NY Style Pizza (thin/crisp/sweet sauce/gooey cheese/nice oil drip slices)- Lake Worth Pizza in Lake Worth (that figures!).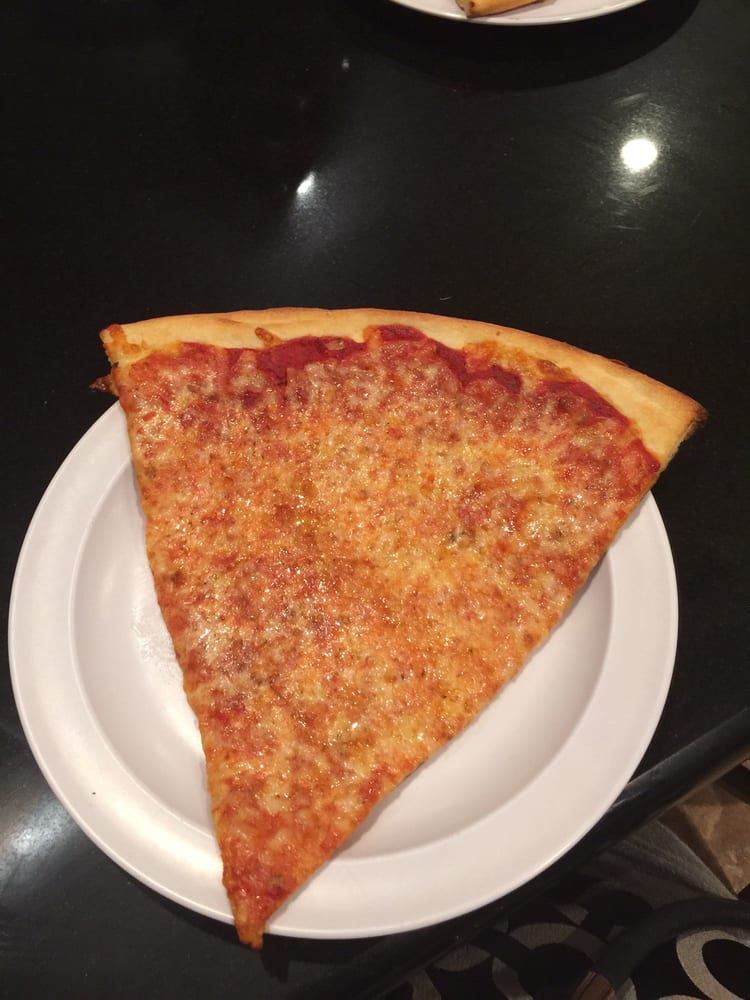 Lake worth Pizza is located in the expected bombed-out strip center, has a handful of tables and counter seating.
Like i said a few seconds ago, the joint's pizza which is sold by the slice or pie- is off the chart delicious!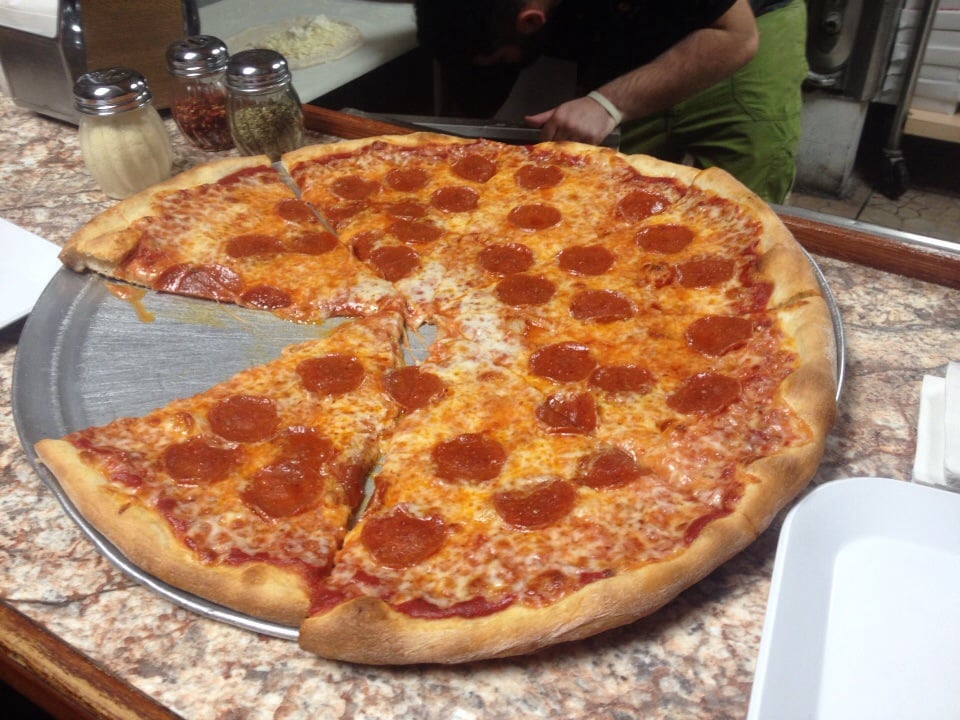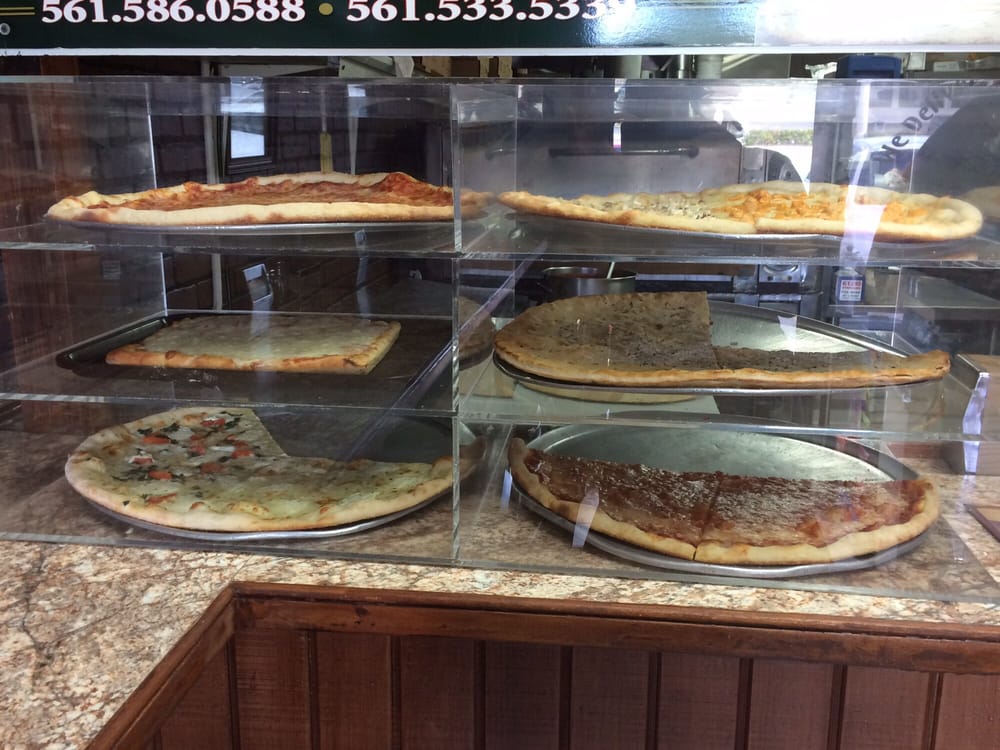 Just between you guys and Jeff Eats, on a recent Lake Worth Pizza outing- I only did pizza- so I can't comment on the rest of the joint's stuff. That said, based on Lake Worth Pizza's- pizza, the bet would be real good, but that's just a gut call!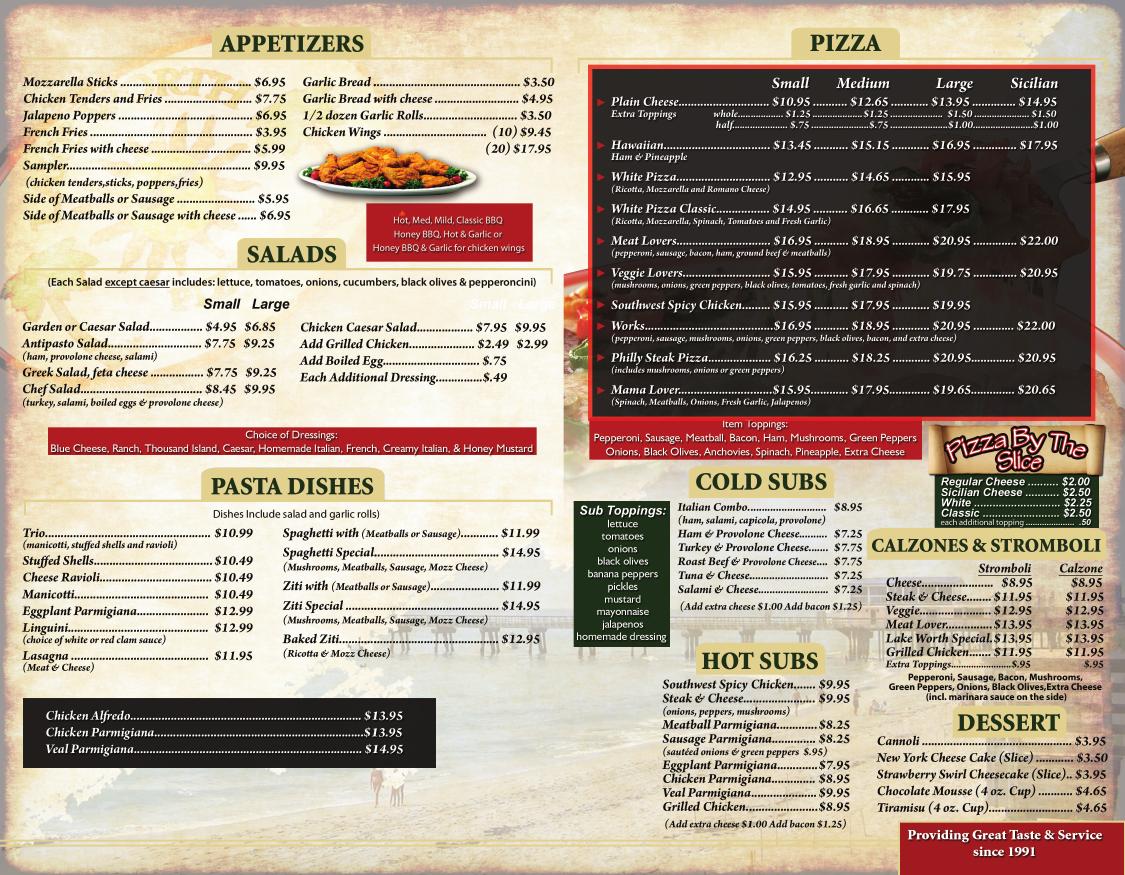 Let me wrap this tale up for you guys- if you are looking for real deal NY Style Pizza you gotta try- Lake Worth Pizza in Lake Worth (that figures!).
You can check menu/prices/info at lakeworthpizza.com.
Lake Worth Pizza is open Monday-Thursday 11am-11pm, Friday-Saturday 11am-midnight, Sunday 11am-10pm.