Jeff Norris (Boca Black Box- Boca Raton)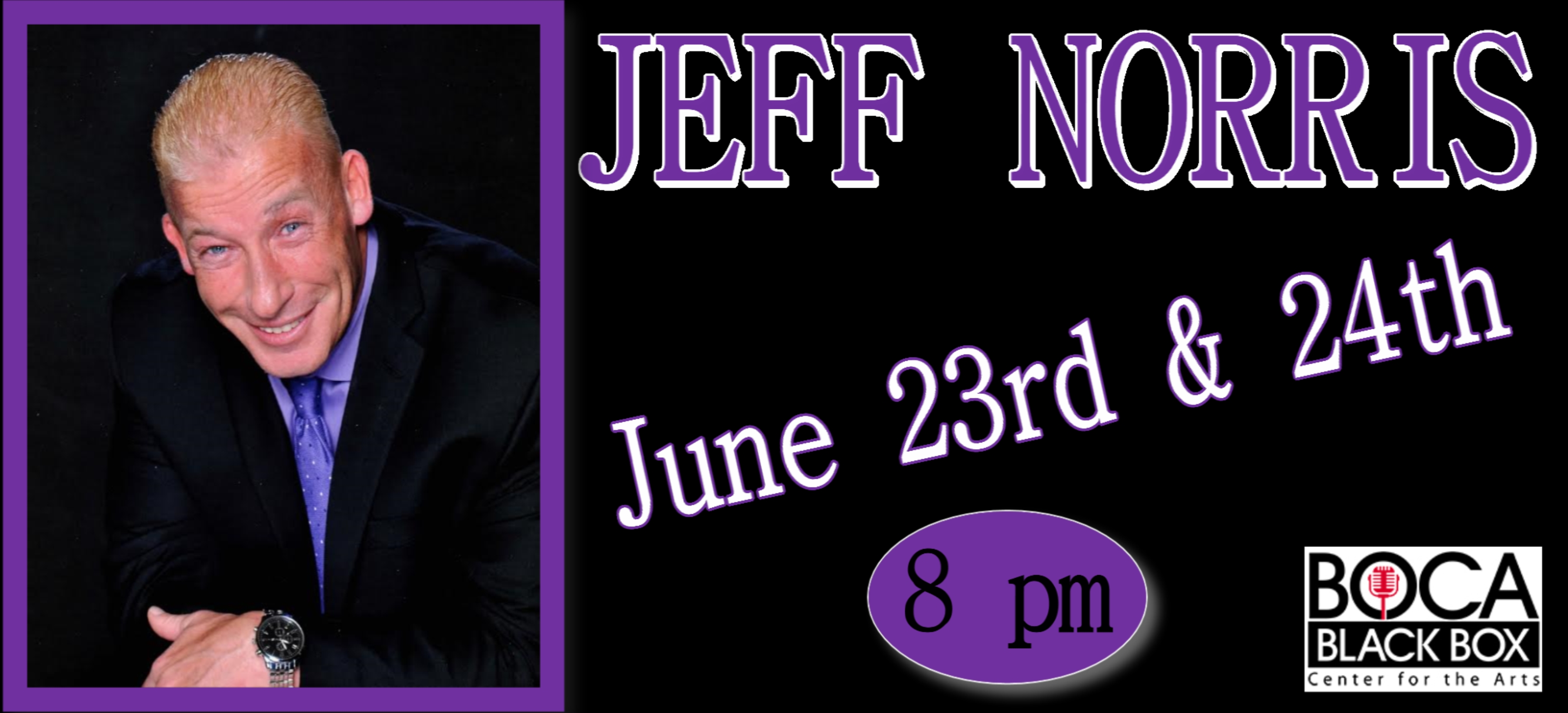 * Jeff Norris.
The Boca Black Box in Boca Raton just announced that- national touring headliner comedian Jeff Norris is in for 2 shows- Friday, June 23rd (8pm) and Saturday, June 24th (8pm) and Jeff Eats is telling you guys that Norris who works "clean"- is absolutely brilliant and that you don't want to miss him!
The Skinny:
Jeff Norris
Friday, 6/23/17 (8pm) & Saturday, 6/24/17 (8pm)
Boca Black Box
8221 Glades Road Suite #10,
Boca Raton, Florida 33434
Box Office: 483.9036
Tickets: bocablackbox.com – check goldstar.com for discount tickets
from bocablackbox.com
The Boca Black Box is proud to announce that Jeff Norris will be taking the stage this summer. Jeff is an energetic whirlwind of comedy. He is a crowd favorite in both Atlantic City and Las Vegas. He has also most recently partnered with Royal Caribbean Cruise Lines.
Over the years, Jeff has appeared on numerous tv and film roles including HBO's Boardwalk Empire and OZ, Good Morning America, My Super-Ex Girlfriend and Not Fade Away.
Jeff is one of the most quick-witted acts working today–hardly pausing for a breath as he tears through his act, keeping the audience alert and in stitches from begining to end. Jeff has been called a complete pro–one of the few reminaing comics that understands the importance of showmanship and presentation.