Pusher or Puller Wins! (Hard Rock Hotel & Casino- Hollywood)
* Pusher Or Puller Wins!
Checkout the below 4/9/17 New York Post article…
Jeff Eats did some "research"- and the generally accepted worldwide Casino rule is that the slot player (the puller or pusher), not the slot payer (one who paid to play) is the winner!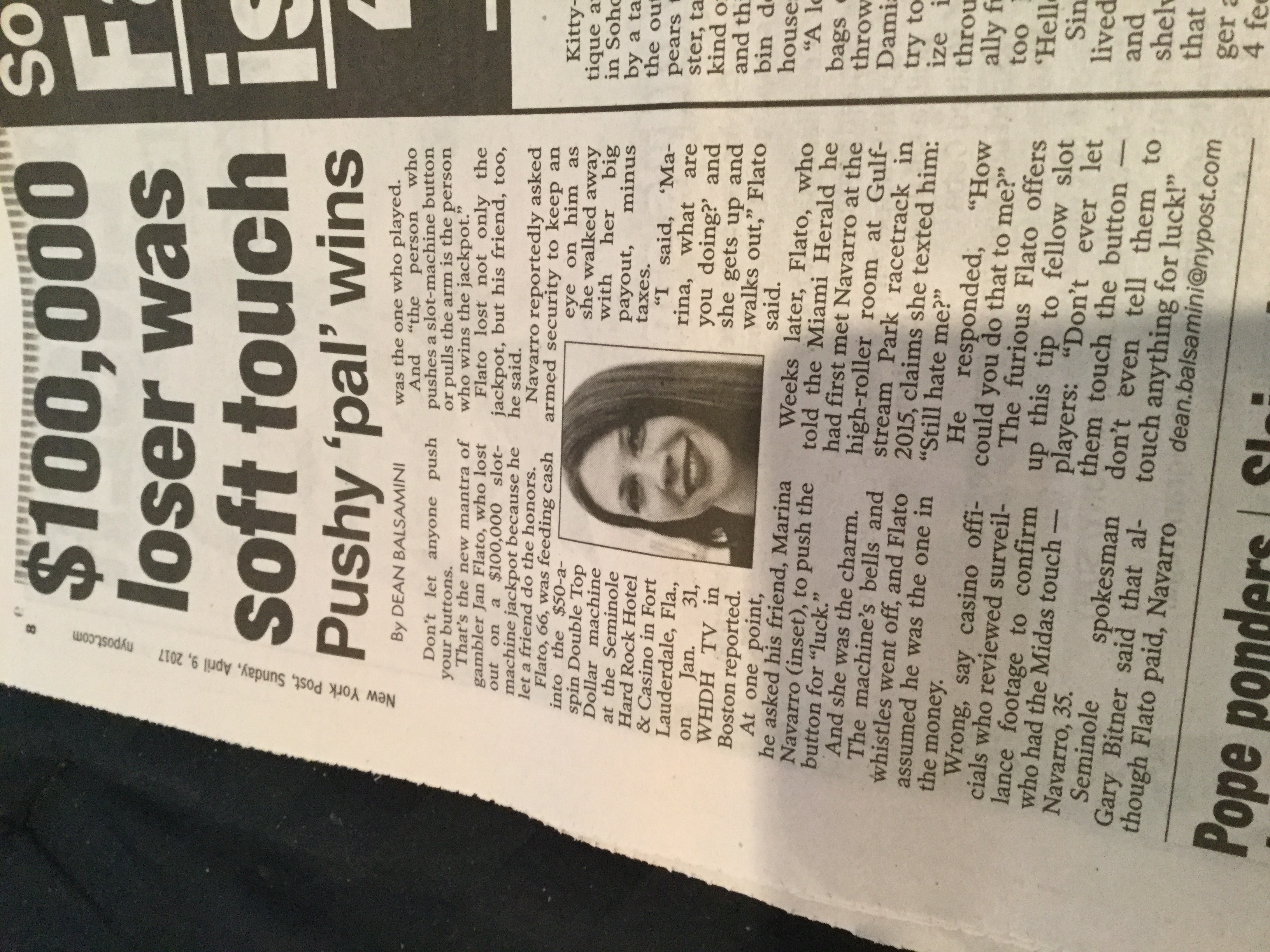 You never know when this "information" might come in handy!