Firefall with Poco & Pure Prairie League (Pompano Beach Amphitheater- Pompano Beach)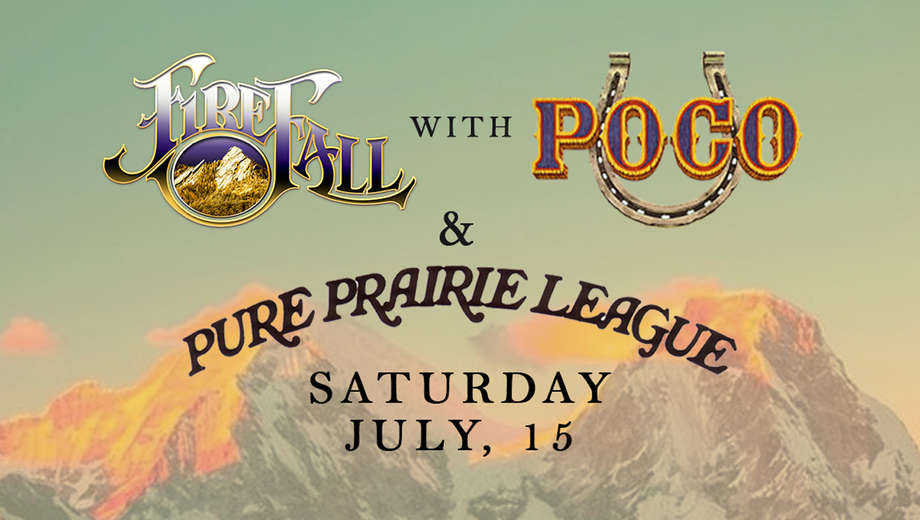 * Firefall with Poco & Pure Prairie League.
You fans of 70's-80's soft pop rock- must see this show!
You can catch tickets at theamppompano.org and goldstar.com (discount tickets).
from goldstar.com
POMPANO BEACH AMPHITHEATER POMPANO BEACH, FL
Classic Rock Bands Firefall, Poco & Pure Prairie League
Relive '70s and '80s hits as Firefall, Poco and Pure Prairie League hit the stage for a summer night of great tunes at The Pompano Beach Amphitheater. Platinum-selling soft-rockers Firefall topped the charts with songs like "You Are the Woman," "Just Remember I Love You," "Strange Way," "Cinderella" and more. Following Buffalo Springfield's breakup, founding member Richie Furay formed Poco, helping popularize the country-rock genre with songs like "Crazy Love," "Heart of the Night," "A Good Feelin' to Know," "Call It Love" and "Keep On Tryin'." Also bringing some twang to rock, multiplatinum-selling Pure Prairie League scored a jukebox classic with "Amie," along with a string of successful albums featuring hits like "Two Lane Highway," "Let Me Love You Tonight," "I'm Almost Ready" and more.
Saturday July 15, 2017 / 8:00pm
Pompano Beach Amphitheater
1806 NE 6th Street
Pompano Beach, FL 33060
Box Office:954-519-5500
Tickets: theamppompano.org and goldstar.com (discount tickets)