Dancing Dream-Abba Tribute Band (Boca Black Box- Boca Raton)
This article first appeared on 2/22/17. Jeff Eats just checked the Boca Black Box- box office (bocablackbox.com) and it has a handful of tickets left tomorrow night's 4/7/17- 6pm and 9pm shows. Gold Star (goldstar.com) also has a handful of "discount tickets" listed. The bet here, is that both shows are gonna be SRO, so if you wanna go and don't yet have tickets- it's probably time to make your move in the ticket department!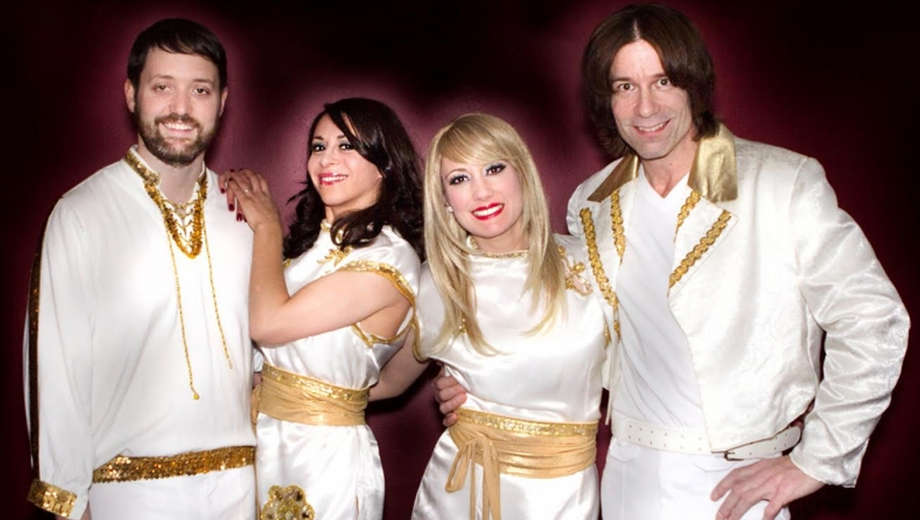 * Dancing Dream-Abba Tribute Band.
Just between you guys and Jeff Eats, Mrs. Jeff Eats is a huge Abba fan, Jeff Eats not so much…
Accordingly, knowing when to pick one's battles, Jeff Eats just bought 2 tickets (9pm) on goldstar.com to see Dancing Dream-Abba Tribute Band -one of America's best Abba tribute acts, scheduled to play 2 shows at the Boca Black Box on Friday Night, April 7th (6pm) & 9pm)!
If you're like Mrs. Jeff Eats and millions of others…
Dancing Dream-Abba Tribute Band
Friday Night, April 7, 2017 (6pm) & (9pm)
Boca Black Box
8221 Glades Road #10
Boca Raton, Florida 33434
Box Office: 561.483.9036
Tickets: bocablackbox.com goldstar.com (discount tickets)
from bocablackbox.com
The DANCING DREAM tribute band, is one of the best ABBA Tributes since ABBA itself. Formerly known as the ABBA GIRLZ This New York City based ABBA Tribute Band features beautiful harmonies, elaborate costumes and exciting choreography guaranteed to captivate all audiences making every show a night to remember. Always very well organized from start to finish, they have been entertaining crowds all over North America since 2009. The secret to their success is great musicianship, energetic personalities and a genuine love for what they do. This shows with each performance. Their charisma electrifies audiences of all ages.
A very energetic and enthusiastic show brings back memories and smiles on everybody's face. The girls interact with the crowd and have people singing along to those always popular ABBA songs. With great reviews and often mistaken as the real ABBA, this ABBA Tribute is a great choice of entertainment for big concert venues and themes parties (disco night, 70's night). In 2012 the group was featured in a comedy central show called "Colbert Report". They performed several concerts in New York and in many states across the country… now including the Boca Black Box in Florida! You have TWO chances to see this sensational national act!