Big City Dogs
* Big City Dogs.
Last night, Jeff Eats and Mrs. Jeff Eats caught "Classic Rock" band- Big City Dogs at Rip's Sports Bar & Grill (Diamond Strike Lanes Bowling Center), 2200 North Federal Highway in Pompano Beach and the Big City Dogs absolutely killed!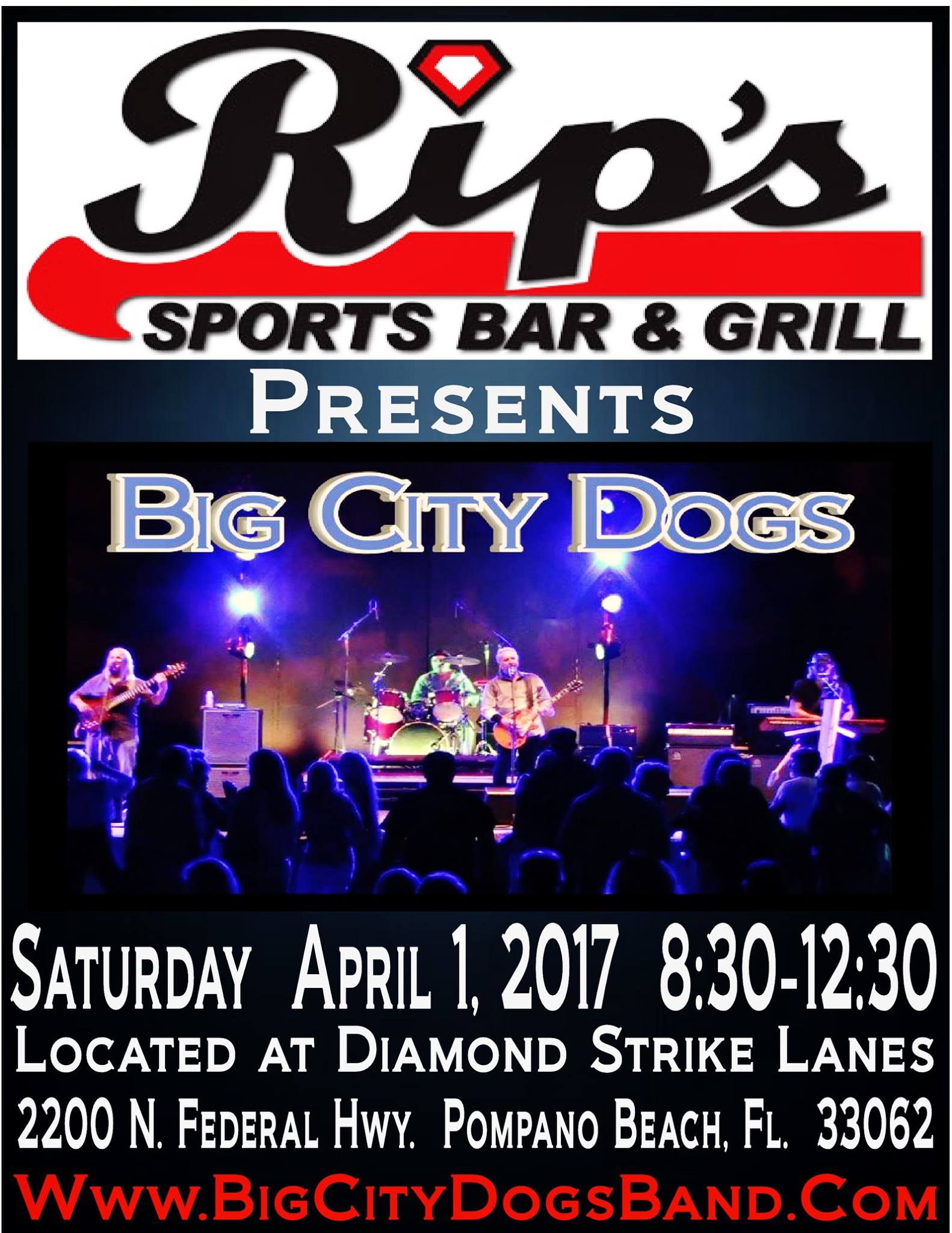 For years, Jeff Eats has heard nothing but- terrific things about the Big City Dogs- and last night, I finally got the chance to see them in action- all I can tell you guys, is that you Classic Rock fans gotta go see this band!
The Big City Dogs play clubs/bars/festivals/events/casinos all over south Florida. You can check the band's schedule/videos/info – at bigcitydogsband.com.