55th Annual Delray Affair (Delray Beach)
* 55th Annual Delray Beach Affair.
April 7-9, 2017
Fri & Sat: 10 am – 6 pm
Sun: 10 am – 5 pm
This "one" is a real bowl of cherries😜- at a snail's pace, you get to walk aimlessly along with thousands of total strangers 12 blocks back and forth in Downtown Delray Beach and every so often you- spot someone that you know-but couldn't give a rat's ass about-but you make polite conversation, with the promise to get together with them in the very near future!
For some unknown reason, Mrs. Jeff Eats enjoys walking aimlessly at a snail's pace with thousands of total strangers, so- Jeff Eats, Mrs. Jeff Eats and Jiggy The Dog Jeff Eats will be out "there" on Sunday, April 9th, figure 2pm-4pm!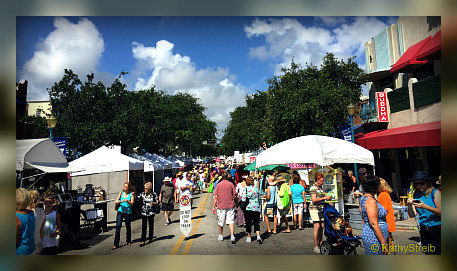 55th Annual Delray Affair
Date: Apr 07 – Apr 09, 2017
In 2017, the Greater Delray Beach Chamber of Commerce will celebrate a milestone – the 55th year of the Delray Affair. Nicknamed the "Greatest Show under the Sun", the Delray Affair is one of the largest arts & craft festival in the Southeast United States. The event takes place along the palm tree lined downtown streets of Delray Beach and stretches 12 city blocks. The Delray Affair has received numerous awards for its 'eclectic' mixture of art, great crafts and funky products from around the world. Artists and crafters from all around the US exhibit at the Delray Affair. Visit the Delray Affair as you stroll the streets of The Most Fun Small Town in US!