The Edwards Twins (Boca Black Box- Boca Raton)
* The Edwards Twins.
Two of the best impersonators in the world!
If you haven't yet seen these guys, go see them- they are absolutely amazing!
You can catch tickets at bocablackbox.com. Also check goldstar.com for discount tickets.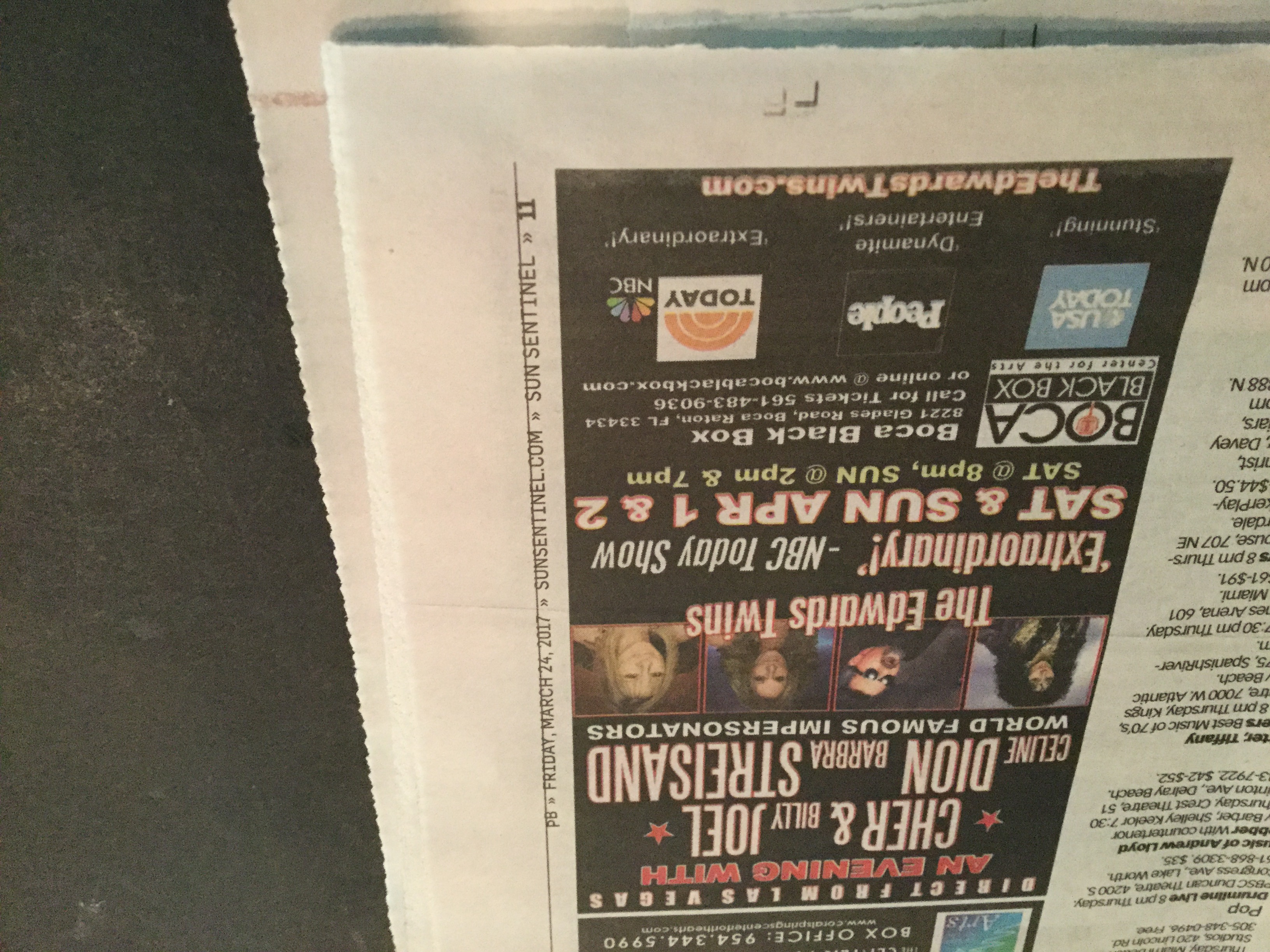 from goldstar.com
Enjoy an energetic evening of mimicry and music as The Edwards Twins bring their celebrated show back to the Boca Black Box. An Evening With Cher, Billy Joel, Celine Dion & Barbra Streisand finds identical twins Anthony and Eddie transforming into dozens of your favorite celebrities and singing unforgettable hits as the stars mentioned in the show's name, as well as artists like Neil Diamond, Rod Stewart, Andrea Bocelli, Tom Jones and more. As this amazing duo delivers one showstopper after the next — all live — you'll see why the Los Angeles Times hailed their "phenomenal vocals" and called them "undeniably gifted illusionists." It's the perfect April Fool's Day treat.