Grandma Sylvia's Funeral (Boca Black Box- Boca Raton)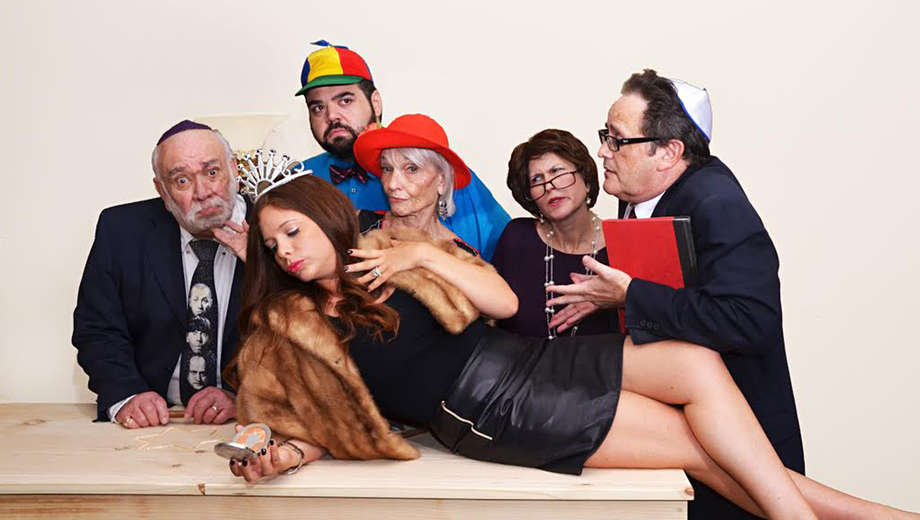 * Grandma Sylvia's Funeral.
Jeff Eats and Mrs. Jeff Eats saw the show years ago in NYC- and I'm telling you, that this interactive comedy will absolutely crack you up!
Grandma Sylvia's Funeral is in for 4- performances at the Boca Black Box:
Sunday Afternoon, March 26, 2017 (2pm)
Monday Night, March 27, 2017 (8pm)
Tuesday Night, March 28, 2017 (8pm)
Wednesday Night, March 29, 2017 (8pm)
Boca Black Box
8221 Glades Road #10
Boca Raton, Florida 33434
Box Office: 561.483.9036
Tickets: bocablackbox.com goldstar.com (discount tickets)
from goldstar.com
The Grossman family cordially invites you to the funeral of their dearly departed Grandma Sylvia — but you'll spend more time laughing than crying at this over-the-top interactive theater production lampooning a Jewish funeral gone wrong. This hit Off-Broadway comedy is a blend of scripted and improvisational theater in the vein of Tony n' Tina's Wedding, where you and the other audience members will pay your respects, kibbitz with the cast and nosh on a bagel brunch as this dysfunctional family spins hilariously out of control. Grandma Sylvia's Funeral comes to the Boca Black Box in Boca Raton.