Atlantic City Boys (Boca Black Box- Boca Raton)
This article first appeared on 12/8/16. Jeff Eats just checked the Boca Black Box- box office (bocablackbox.com) and goldstar.com (discount tickets) and there is a small handful of tickets left for the Atlantic City Boys' shows (Saturday-March 18th 8pm & Sunday-March 19th 2pm & 7pm) at the Boca Black Box. Trust Jeff Eats when I tell you- this is going to be a SRO situation, so if you wanna go-and don't yet have tickets, time to make your move!
* Atlantic City Boys.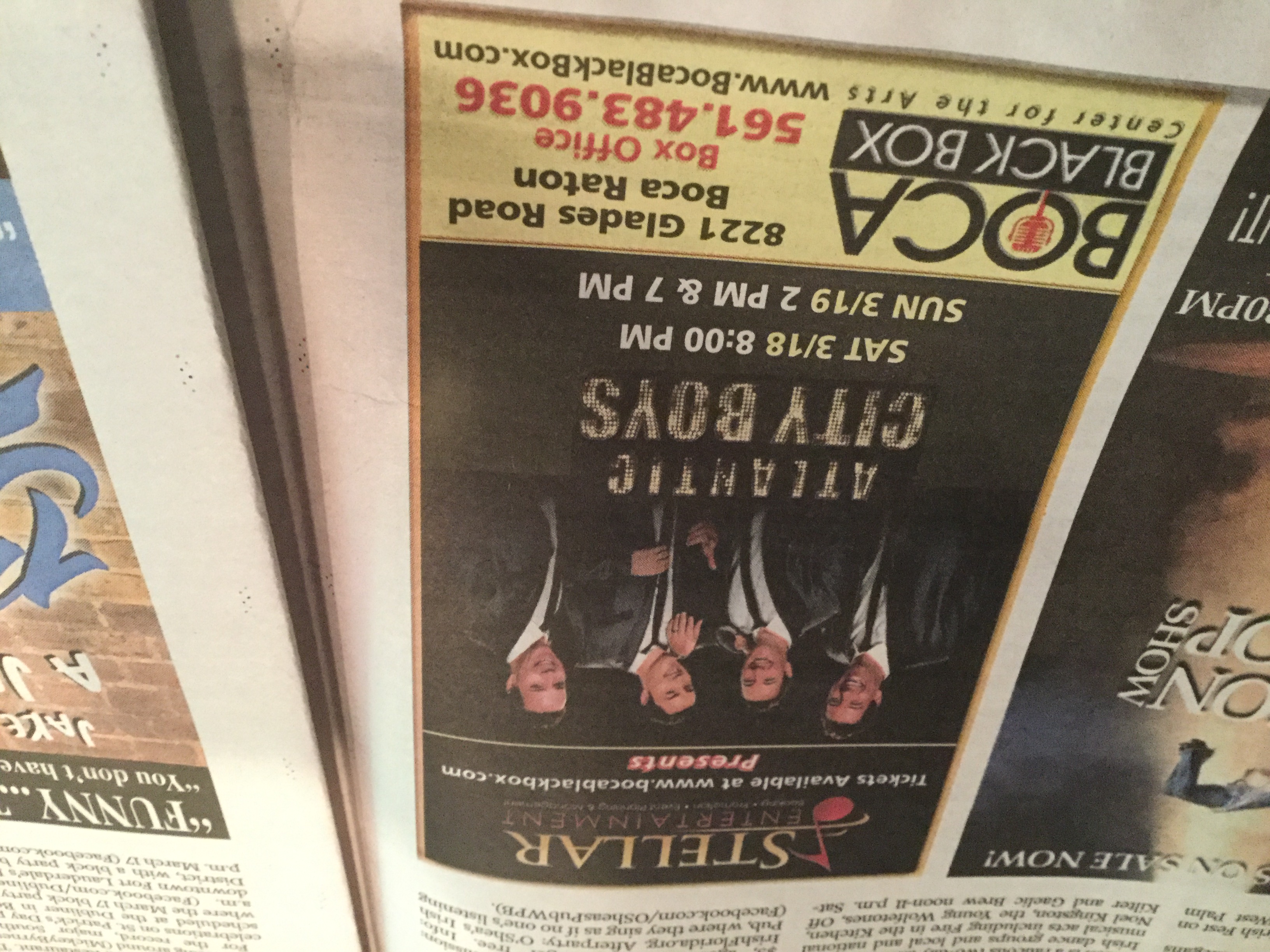 Posted on December 8th, 2016
* Atlantic City Boys.
Go see these guys! They are amazingly good!
from bocablackbox.com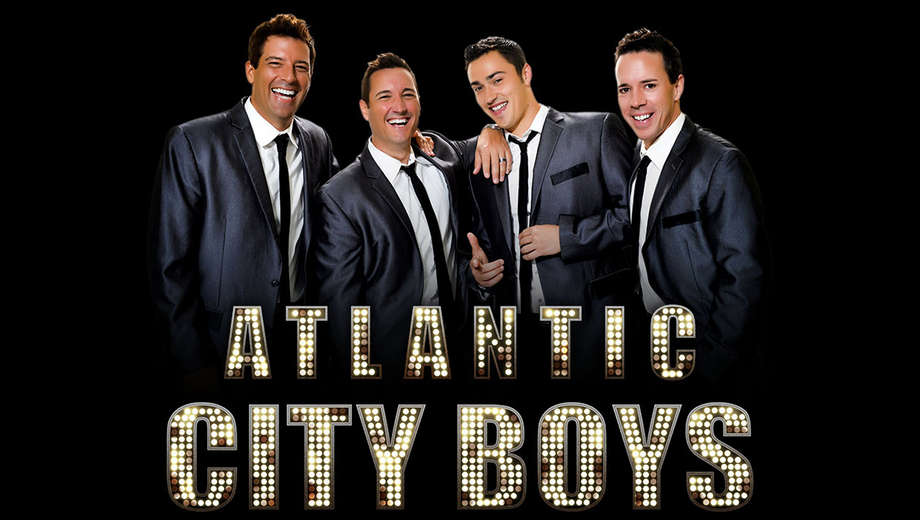 The Atlantic City Boys are four dynamic lead singers who have wowed audiences at Las Vegas,
Walt Disney World, and of course, Atlantic City!
Atlantic City Boys
BOCA BLACK BOX CENTER THE ARTS
8221 Glades Road Suite #10, Boca Raton, FL 33434
Box Office: 483.9036
SATURDAY, MARCH 18 2017
8:00 PM — 10:00 PM
SUNDAY, MARCH 19 2017
2:00 PM — 4:00 PM
SUNDAY, MARCH 19 2017
8:00 PM — 10:00 PM
Tickets: bocablackbox.com – check goldstar.com for discount tickets
"Oh What a Night", "Sherry Baby", "Walk Like a Man", "Big Girl's Don't Cry", are just four electrifying Broadway smash hits that bring this non-stop energy, incredibly talented group performs. Lending their world class vocals to the rock-n-roll harmonies of the 60's , the Atlantic City Boys will have you reliving the smooth street corner harmonies and non-stop hits of one of the world's most memorable singing sensation groups of all time. These four talented, dynamic male lead vocalists, backed by an equally accomplished live band, will take you on an exhilarating musical trip down memory lane that you will never forget!
Live at the Boca Black box March 18th & 19th. Get your tickets now!