The Marcels (Boca Black Box- Boca Raton)

* The Marcels.
Wednesday Night, March 22, 2017 (8pm)
Boca Black Box
8221 Glades Road #10
Boca Raton, Florida 33434
Box Office: 561.483.9036
Tickets: bocablackbox.com goldstar.com (discount tickets)
You "oldies" fans- don't want to miss these guys!
Trust Jeff Eats, I know that the "current" lineup didn't record the 1961 mega-hit 'Blue Moon'…but Hopson, Mitchell, Harris and Reno are so good- that they'll have you believing that they did!
Like I said 2 seconds ago, you "oldies" fans don't want to miss these guys- tremendous leads, dynamite harmonies and a bass-man that will absolutely blow you away!
Jeff Eats and Mrs. Jeff Eats will be there!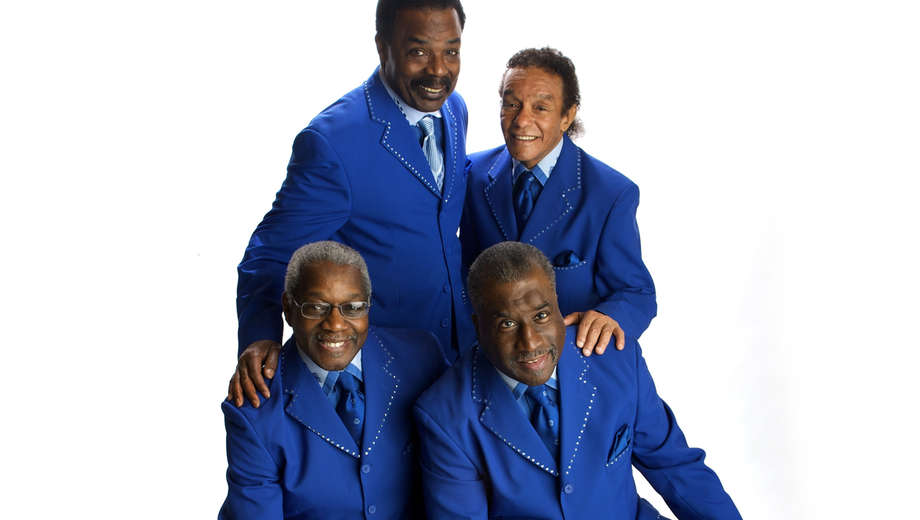 from themarcels.com
The Marcels are as advertised, the guys who put the "Bomp" in the "Bomp-A-Bomp" back in 1961 when their first recording, "Blue Moon" sold over two and a half million copies. The Marcels can boast of three record albums, numerous hit singles, with sales in the millions. They also recorded the theme song, "The Greatest Love" for the motion picture, "The Interns" and appeared with Chubby Checker in the film "Twist Around The Clock." Their signature song, "Blue Moon" has been used in at least four major motion pictures and various TV shows, such as Sha Na Na, Cheers, Moonlighting, Laverne & Shirley, Happy Days, etc.
The Marcels are owned and managed exclusively by Walt Maddox, an original member of the group. The Marcels, featuring Jules Hopson, Kenny Mitchell, Richard Harris and Ted "Reno" Smith bring dynamic energy to the stage with their hits as well as their "Salute To The Jukebox Giants." The Marcels are audience favorites for both young and old and whenever they perform they define the term "Class Act."