Presley, Perkins, Lewis & Cash (Aventura Arts & Cultural Center- Aventura)
* Presley, Perkins, Lewis & Cash.
Me too!…At first, I thought it was the name of a Court Street personal injury law firm!
Jeff Eats just picked-up 2 tickets!
The Skinny:
Presley, Perkins, Lewis & Cash
Friday, March 3, 2017 (8pm)
Aventura Arts & Cultural Center
3385 NE 188th Street
Aventura, FL 33180
Box Office: 305-466-8002
Tickets: aventuracenter.org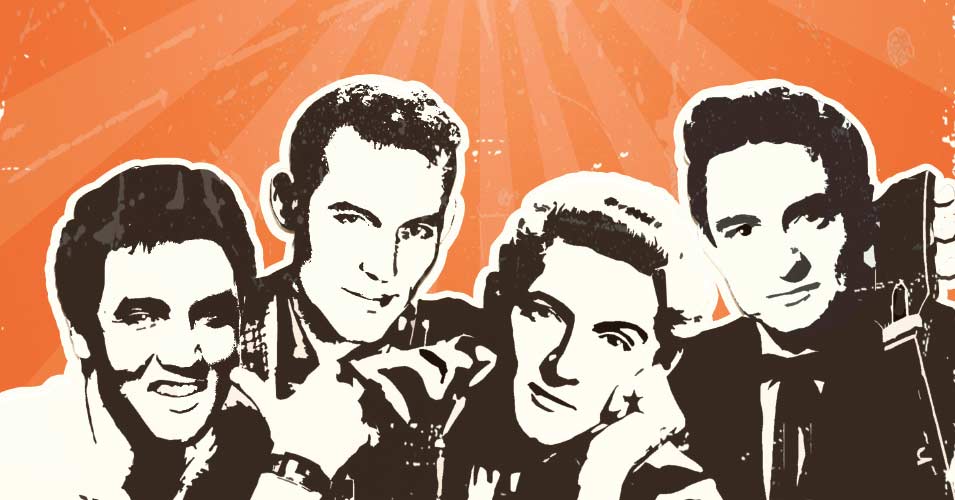 aventuracenter.org
Celebrating the Music of Elvis Presley, Carl Perkins, Jerry Lee Lewis & Johnny Cash
Audiences witness a rock and roll royalty jam session. From Blue Suede Shoes and Hound Dog to Great Balls of Fire and Walk the Line the show energizes and exudes pure 1950s rock and roll.
The show opens with Carl Perkins performing his hits before he is joined by musician Jerry Lee Lewis who shares his musical journey from New Orleans to Nashville and eventually into the Rock n Roll Hall of Fame. As Jerry puts the finishing touches on a set including country music, gospel and Great Balls of Fire, the audience will have an opportunity to catch their breath as we welcome Johnny Cash to the stage, with his signature "Hello… I'm Johnny Cash". As his voice fades, the musical journey through Cash's timeless catalog begins. Next up…Elvis Presley. Elvis electrifies the audience transporting them back to his beginnings where he went from driving a truck to delivering amazing hits.